Obama Repeats Win in Former Republican Stronghold Virginia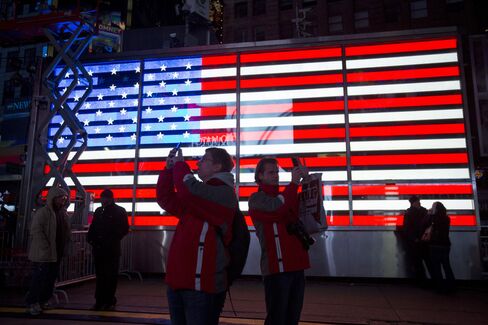 President Barack Obama won the former Republican stronghold of Virginia for a second time, buoyed by strong voter turnout among newer residents populating the Democratic-leaning suburbs of Washington, D.C.
With 97 percent of precincts reporting, Obama had 50 percent of the vote to Republican challenger Mitt Romney's 49 percent, according to the Associated Press, which projected the president the winner in the final count.
With 13 electoral votes, Virginia was one of the most competitive among eight battleground states that the Obama and Romney teams focused on in the campaign's final weeks.
In 2008, Obama's seven-percentage point victory over Arizona Senator John McCain in Virginia made him the first Democratic presidential candidate to carry the state since Lyndon Johnson in 1964.
In Virginia's race for the U.S. Senate, Democrat Tim Kaine defeated Republican George Allen for an open seat given up by Democrat Jim Webb.
Virginia has undergone profound demographic shifts that have turned the state into one of the nation's top presidential battlegrounds. The state was critical to Romney, who spent more on Virginia than any other battleground with the exception of Florida, according to the nonpartisan Center for Responsive Politics.
Minorities, Suburbanites
Transplants including minorities and white, college-educated suburbanites are pushing the Mason-Dixon Line southward into mid-Virginia, according to William Frey, a demographer at the Brookings Institution, a Washington research organization.
More rural portions of the state that tend to be anti-abortion and pro-gun rights remain Republican bastions, and the election was a test of whether a growing vote in the state's northern suburban areas is overriding the state's more culturally conservative southeastern populations.
Since 2008, Virginia has seen a three percentage-point decline in white working-class, non-college-educated voters who would tend to favor Romney, according to Frey. Minority voters also have gained 1 percentage-point in numbers, as have white college-educated voters -- two groups favoring Democrats.
Virginia elected successive Democratic governors, Mark Warner in 2001 and Kaine in 2005. Since Obama's 2008 victory, though, Republicans won statewide races in 2009, including the election of Governor Bob McDonnell; a large majority of Virginia's congressional delegation in 2010; and control of the state Senate in 2011.
Economy's Impact
While the dominant campaign issue, the economy wasn't as beneficial for Romney as it is in other states. Virginia's unemployment rate last month was 5.9 percent, compared with 7.8 percent nationally, according to the U.S. Bureau of Labor Statistics.
Virginia is the home of the Pentagon and of defense contractors including Northrop Grumman Corp., CACI International Inc. and SAIC Inc.
As part of an agreement last year to raise the federal borrowing limit, Congress mandated $1.2 trillion in cutbacks over a decade, kicking in early in 2013 absent lawmakers' agreement to avert the reductions. Half of the automatic cuts target defense spending.
Kaine's race against Allen for the Senate seat pitted two former governors who had left office with high approval ratings. Both had tours on the national stage -- Allen as a U.S. senator who made a brief presidential run; Kaine as chairman of the Democratic National Committee who was on the vice presidential short list in 2008.
Allen lost the Senate seat six years ago to Webb, who is retiring after his one term.
With 97 percent of precincts reporting, Kaine had 52 percent to Allen's 48 percent, according to the AP.