Democrat Murphy Defeats McMahon in Connecticut U.S. Senate Race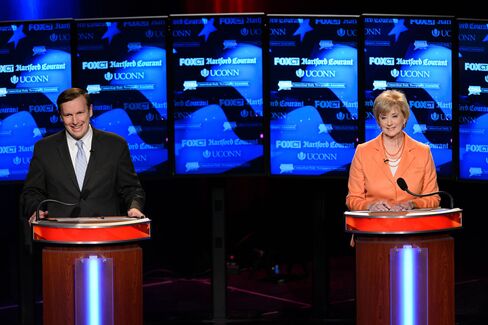 Democrat Chris Murphy defeated Linda McMahon, the former head of World Wrestling Entertainment Inc., for the U.S. Senate seat in Connecticut, according to the Associated Press.
McMahon, a Republican, lost her second Senate bid in three years, spending almost $100 million of her own money on the two campaigns. Murphy is a three-term U.S. congressman.