Breaking: Gallup to Show Romney, Obama in Dead Heat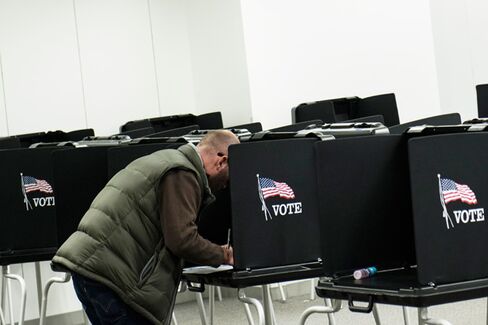 Gallup editor-in-chief Frank Newport tells Bloomberg Businessweek that the release of Monday's tracking poll, set for 1 p.m., will show Mitt Romney leading President Obama 49 percent to 48 percent among likely voters nationally. This is the first tracking poll released since Hurricane Sandy and is notable for the strong movement to Obama. The last Gallup poll on Oct. 29 showed Romney up by 5 points—51 percent to 46 percent. Romney's one-point lead is within the margin of error and, statistically speaking, amounts to a tie. "It's tied today at 1 o'clock," Newport said by phone Monday morning.
Before it's here, it's on the Bloomberg Terminal.
LEARN MORE