Tinkler to Seek Removal of Whitehaven Board at General Meet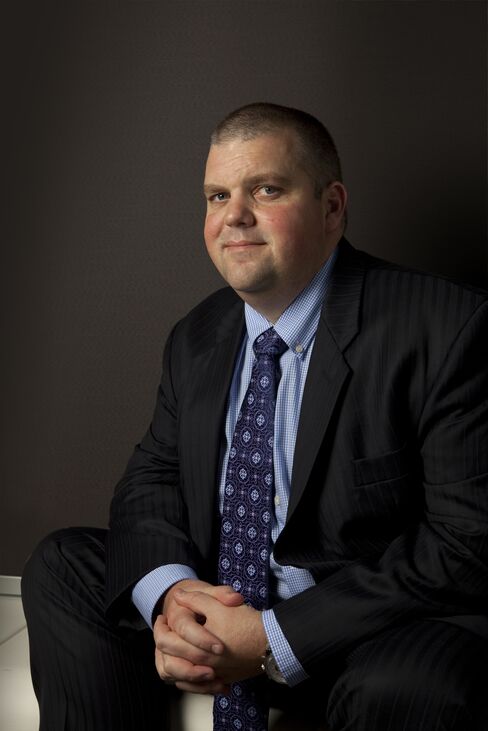 Nathan Tinkler, the biggest shareholder of Whitehaven Coal Ltd., will vote against the election of five board members at a general meeting tomorrow because of the poor performance of the Australian miner.
"The company needs a better board and better management," Tinkler said today in a telephone interview. "These are world-class assets. There's nothing wrong with the assets."
Tinkler, who scrapped a A$5.3 billion ($5.5 billion) takeover proposal for the Sydney-based company in August, said he would seek to remove the directors to install a better team to boost Whitehaven's performance. He gained his 19.4 percent stake in the company after Whitehaven agreed to buy Aston Resources Ltd. in December for about A$2.7 billion.
Tinkler isn't permitted to engage with other Whitehaven shareholders or renew his bid until January, when a six-month standstill agreement signed to gain access to financial information about the company ends. He didn't rule out a future takeover attempt.
"You have to assess that at the time," he said.
Whitehaven rose 1.7 percent to A$3.05 at the close in Sydney. The stock has declined 42 percent this year.
"These reports and comments contain many serious inaccuracies, inconsistencies and highly misleading statements," Whitehaven Managing Director Tony Haggarty said in an e-mail, noting Tinkler's comments. "The Whitehaven board welcomes the opportunity to address any questions from shareholders on the matters raised today, or any other matters, at tomorrow's annual general meeting."
Earnings Forecast
In the past four weeks, eight out of 12 brokers covering Whitehaven have cut their earnings forecasts by 37 percent to an average of A$52 million for the year ending June 30, according to data compiled by Bloomberg.
"This management has an extremely poor record of delivering profitability from assets," Tinkler said. "Over the past five years we've been through a coal boom, they've never put up a decent number yet."
The electrician-turned-mining-investor isn't planning to sell his 19.4 percent stake in the company, valued at A$628 million, he said in the interview. Tinkler last week wrote to Whitehaven Chairman Mark Vaile, seeking financial and operational information.
House Sale
Tinkler's business journey began when he sold his house in 2006 to help buy the A$30 million Middlemount coal lease in Australia's Queensland state before selling it a year later to Macarthur Coal Ltd. for about A$465 million in cash and shares.
More recently, Tinkler's wealth and personal indebtedness has been the subject of speculation. Tinkler denied in the interview he had held talks with U.S.-based hedge fund Leucadia National Corp. and investment bank Jeffries Capital Management LLC about his finances. Tinkler, 36, was in discussions with the two companies to stabilize his personal finances in connection with loans secured by his stake in Whitehaven, the Australian Financial Review reported yesterday, without saying where it got the information.
Companies owned by Tinkler and Mirvac Group this month agreed to settle a dispute over a failed property deal out of court, after Tinkler's Ocean Street Holdings Pty and Buildev Group Pty failed to complete a property purchase. Coal explorer Blackwood Corp. said Aug. 31 it began a lawsuit to recover money after Tinkler's Mulsanne Resources Pty missed a deadline to complete the purchase of A$28.4 million of shares in the company.
Tinkler and his companies also own coal and metals mining projects, infrastructure investments and a horse-breeding operation. Tinkler's Patinack Farm sold almost 200 horses at an auction in Queensland yesterday.