Olsen Signals Norway Bubble Risks Still on Agenda: Nordic Credit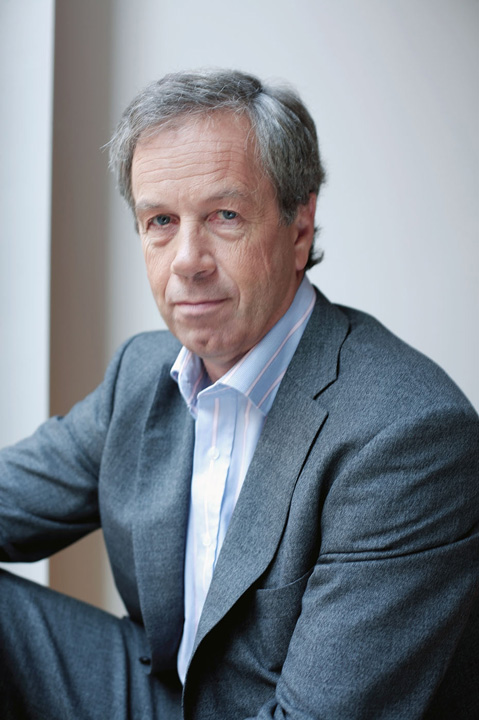 Norway central bank Governor Oeystein Olsen said the bank's decision to delay monetary tightening into next year isn't a sign that policy makers are less worried about the threat of an overheated housing market.
The risk to financial stability posed by low rates "is a concern that we have and that we seek to balance against other forces," Olsen said in an interview in Oslo.
The central bank yesterday decided to keep its benchmark deposit rate at 1.5 percent for a fourth meeting and to push back any increase to March at the earliest, compared with a previous forecast for as early as December. Norway is scaling back its tightening ambitions as weak global growth prompts central bankers in the euro zone, the U.S. and Japan to resort to stimulus.
Still, raising rates in 2013 as others stay on hold "is definitely realistic given the picture and the scenarios we now see internationally and domestically," Olsen said. "The consequence of that is that we will have over time a slightly increased interest rate differential toward our trading partners, with potential effects on the exchange rate."
Rate increases would help balance an economy that's showing signs of overheating. Norway's Financial Supervisory Authority has warned that Europe's second-biggest oil exporter may be in the grip of a housing bubble after low borrowing costs spurred credit growth and sent private debt loads to almost double average after-tax incomes.
Krone Rises
The krone rose 0.3 percent against the euro to trade at 7.3689 by 1:26 p.m. in Oslo. Versus the dollar, the krone also gained 0.3 percent to 5.6864.
Forward rate agreements show investors see unchanged rates almost through next year. Three-month forward rate agreements maturing through September next year were trading in a range of 1.84 percent to 1.95 percent. The contracts settle to the three-month Norwegian interbank offered rate, which was 1.85 percent today, down 3 percentage points from yesterday.
The difference to the deposit rate is now 35 basis points, compared with an average of 74 basis points over the past five years. House price growth accelerated to an annual 7.6 percent in October from 7.3 percent in September, the Norwegian Association of Real Estate Agents, or NEF, said in a statement today. This year, property values have on average risen 7.4 percent from last year, the group said.
Soft Landing
"I believe and hope that the price increase next year will be down to 5 or 6 percent, which will represent a soft landing," Leif Laugen, deputy leader at NEF, said in an interview today. "There is a probability of increasing instability in these times."
Registered unemployment in the world's third-richest country per capita fell below 2.5 percent last month as retail sales rose 0.7 percent in September from August, more than economists surveyed by Bloomberg had predicted. Household credit growth was 7 percent last month, the statistics agency said yesterday.
Norway's mainland economy, which excludes oil, gas and shipping, will expand 3.7 percent this year as an oil sector boom filters through to the rest of the economy, boosting wages. That compares with the European Commission's estimate for a 0.3 percent contraction in the debt-laden euro area.
"The domestic housing market contributes to the fact that Norway might be the first to hike," Olav Chen, a senior portfolio manager at Storebrand Asset Management in Oslo who oversees about $7 billion, said in reply to e-mailed questions.
'More Flexible'
The central bank yesterday also announced plans to merge its monetary policy and financial stability reports into four annual publications.
"It's a step toward more leaning against the wind, more emphasis on asset prices, the housing market, and financial stability," Chen said. That means "more flexible inflation targeting, less weight on inflation and more weight on financial stability," he said.
Gains in the krone, which hit a nine-year high against the euro in August, have kept inflation below the central bank's 2.5 percent target since mid-2009. Annual underlying inflation, which adjusts for taxes, fees and energy prices, slowed to 1.1 percent last month from 1.2 percent in August.
Yet keeping rates low poses "a huge risk," Erik Bruce, a senior economist at Nordea Bank AB in Oslo, said by phone. "One of the main risks connected to Norway is the fast increase in housing prices."
If Olsen doesn't raise rates, "the risk is apparent that Norway in the medium term will develop precisely the domestic imbalances that the bank itself has warned against," Carl Hammer, a currency strategist at SEB, said in a note before yesterday's rate decision.
Before it's here, it's on the Bloomberg Terminal.
LEARN MORE