Harvard Business Students Are in Obama's Corner. Huh?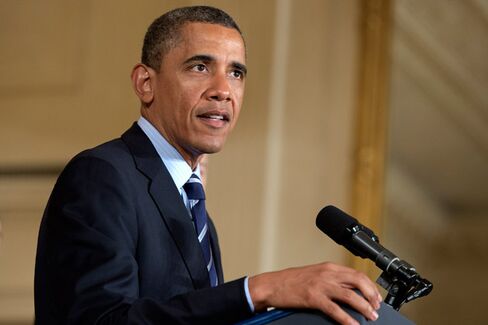 In what must surprise Mitt Romney, Harvard Business School—the West Point of Capitalism and his own alma mater—is leaning heavily in favor of President Obama in the presidential election.
A pair of surveys published Oct. 30 in the Harbus, the HBS student newspaper, shows Obama leading Romney by a margin of 2-1, with 65 percent supporting the president and 32 percent the challenger. Even factoring out the international students who can't vote, Obama's lead was a still-substantial 45 percent to 26 percent.
What's more, according to the Harbus number crunchers, the findings suggest that nearly two-thirds of independent voters at HBS favor Obama. If the president can win over independents at the nation's finishing school for the super-rich, what's that say about Romney's chances with the electorate at large?
"Mitt Romney is everything an HBS grad wants to be," says Bart Clareman, co-editor-in-chief of the Harbus. "People come to HBS with whatever political inclinations they have. They're not going to be swayed by Romney's success."
A combined total of 668 students answered the two surveys, but only one of the polls asked students for their political affiliations. Among those 168 respondents, 34 percent identified themselves as Democrats vs. 15 percent who flew the GOP flag. So no, this wasn't a fair fight. The party deck was stacked in Obama's favor.
Even so, the gap between Obama and Romney supporters is growing. An earlier, smaller Harbus survey pegged Obama supporters at 57 percent, with Romney tallying 34 percent.
That Obama has any lead at all at an institution more culturally attuned to Romney is surprising. Remember, this is a school where a starting salary of $120,000 at graduation is merely average, where 35 percent of 2012 graduates took financial-services jobs, and fully a third of those are now toiling in private equity, Romney's old stomping grounds.
Over the course of a 20-year career, HBS grads can expect to earn $3.6 million, according to one analysis, but many—particularly those in private equity—will go on to earn far more. A vote for Obama, then, should he win reelection and make good on his plans to increase taxes on the rich, will likely turn out to be a vote at odds with their own financial self-interest.
HBS thinks of its mission as educating leaders "who make a difference in the world." For the current class, maybe making a difference starts on Nov. 6.
Before it's here, it's on the Bloomberg Terminal.
LEARN MORE