Former Lance Armstrong Teammate Kjaergaard Admits to Using Drugs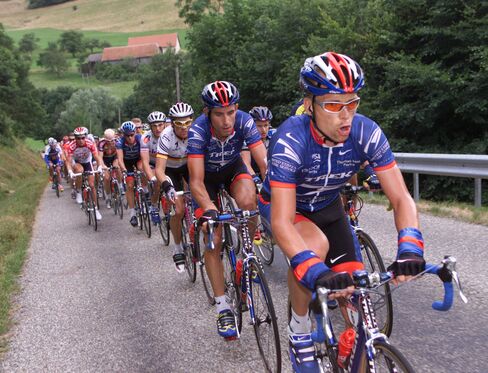 Norwegian former professional cyclist Steffen Kjaergaard said he used drugs while riding alongside Lance Armstrong, who was stripped of his seven Tour de France titles this week for doping.
"I haven't been able to carry the lie anymore," Kjaergaard said today in a press conference broadcast on Norway's TV2 channel. "I'm hurting on behalf of myself, Norwegian cycling, my closest family and friends."
Kjaergaard said he used erythropoietin and cortisone while he rode on the U.S. Postal Service team with Armstrong in the early 2000s when the American won some of his seven straight Tour de France titles, according to TV2. He said he couldn't confirm who else on the team took drugs, although he "assumed many were offered" illegal performance-enhancing products.
International cycling's ruling body stripped Armstrong of his seven titles and banned him from the sport for life yesterday, endorsing a decision by the U.S. Anti-Doping Agency. The USADA had published evidence from 11 of his former teammates that the 41-year-old had "engaged in serial cheating."
Before it's here, it's on the Bloomberg Terminal.
LEARN MORE