Siemens Exits Solar, Desertec in Green Portfolio Setback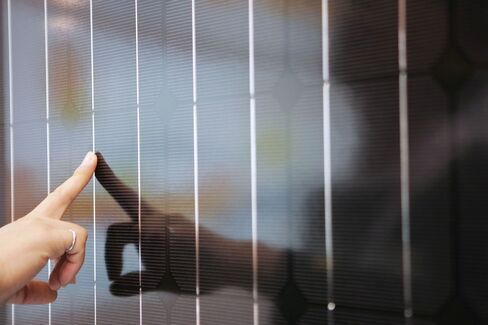 Siemens AG plans to give up its unprofitable solar-energy business after failing to turn the unit around, in a blow to the German engineering company's effort to win more revenue from its so-called green portfolio.
Siemens is offering the asset to potential buyers, the Munich-based company said in a statement today. The company will also end its membership in a high-profile venture to generate renewable energy in the Sahara desert. Siemens will keep its wind and hydro-power activities, the company said.
"Due to the changed framework conditions, lower growth and strong price pressure in the solar markets, the company's expectations for its solar energy activities have not been met," Siemens said in the statement.
Siemens is pulling the plug on a business created with acquisitions including Archimede Solar Energy and Solel Solar Systems in 2009, as deteriorating prices for photovoltaic modules have made concentrated solar power less attractive. The solar-power activities had been unprofitable since Siemens bundled the operations into a separate unit a year ago.
The engineering company will continue to sell related products including steam turbines, generators, and control systems to customers operating solar power plants, it said.
Non-Core
"The decision to sell is really quite obvious," said Ingo-Martin Schachel, an analyst at Commerzbank AG in Frankfurt. "Solar is no core business and no core competency of Siemens. The growth prospects for these markets have deteriorated such that there is really no reason to remain active here."
The retreat is part of an efficiency program targeted at taking profit margins back to the levels achieved in 2011. Operating profit at the renewable energy division plunged 34 percent to 100 million euros ($130 million) in the nine months through June 30, while sales rose 35 percent.
Chief Executive Officer Peter Loescher aims to generate 40 billion euros from sales of environmentally friendly products by 2014 and has pushed the company deeper into areas including wind power and solar energy. Siemens was forced to take a charge on off-shore wind parks after struggling to connect the to the mainland power grid.
Siemens solar and hydroelectric power units had sales "in the low triple-digit millions" in the past fiscal year, and employ about 800 people, 680 of which in solar, Siemens said. The loss at the solar businesses was about the same magnitude as its revenues, Chief Financial Officer Joe Kaeser said on a conference call with analysts on July 26. The company's wind power business has more than 7,000 employees.
Germany's photovoltaic industry is fighting for survival, as companies from Solar Millennium AG to Solon SE filed for insolvency proceedings in the past year. OC Oerlikon AG, the Swiss maker of textile machinery and car gears, today rose the most in a month after saying Chinese regulators approved the sale of its solar unit to Tokyo Electron Ltd.
"This is more evidence that there is no such thing as too big to fail at the solar industry," said Jenny Chase, head of solar research for Bloomberg New Energy Finance. "Solar thermal at the moment is a hard sell."
Before it's here, it's on the Bloomberg Terminal.
LEARN MORE