Nudes, Boulud, Watts Raise $800,000 for NYC Art School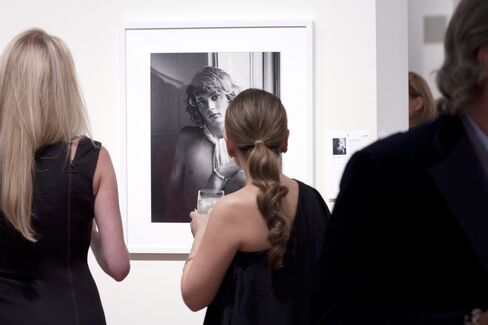 "Welcome nudes, ladies and dudes," a deep male voice announced through loudspeakers.
Women in hot pants marched on stilts around the 10th floor of Sotheby's headquarters in Manhattan.
It was the 21st annual "Take Home a Nude" fundraiser for the New York Academy of Art, a graduate program teaching classical skills. Almost 150 works, many featuring minimal wardrobe, were sold by silent auction.
The event attracted actors Liev Schreiber, Naomi Watts and Brooke Shields, chef Daniel Boulud, Miami-based collector Martin Margulies and head of Astenbeck Capital Management Andrew J. Hall. It raised about $800,000. Click here to see the slide show.