Flaherty Says Petronas Can Negotiate After Halted Progress Bid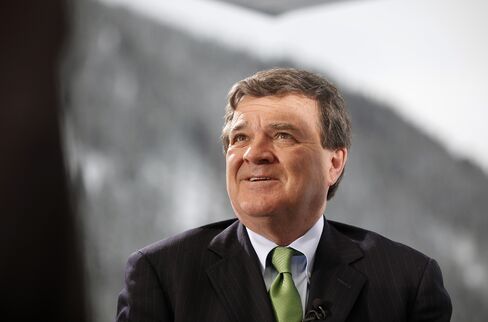 Canadian Finance Minister Jim Flaherty said Petroliam Nasional Bhd. still has the opportunity to negotiate with government officials to salvage its rejected C$5.2 billion ($5.23 billion) bid for Progress Energy Resources Corp.
"I'm sure they will continue to work on it, there is another period of time during which they can continue to have discussions and try to satisfy the concerns that the department of industry has," Flaherty said on an interview with the CTV television network today.
Industry Minister Christian Paradis said late on Oct. 19 that the bid had been rejected because the offer by the Malaysian state-owned company wasn't in Canada's national interests. Petronas has 30 days to appeal or provide additional concessions, at which point the government will make a final decision, according to the statement by Paradis.
"We have made it clear; we believe in foreign direct investment in Canada," Flaherty told CTV. "The proposals have to be correct, and certain conditions from time to time will be proposed by the minister of industry and it's his responsibility, and I think that's what's going on in this particular application."
Before it's here, it's on the Bloomberg Terminal.
LEARN MORE