Pandit Departure Is Positive for Citigroup, Bair Says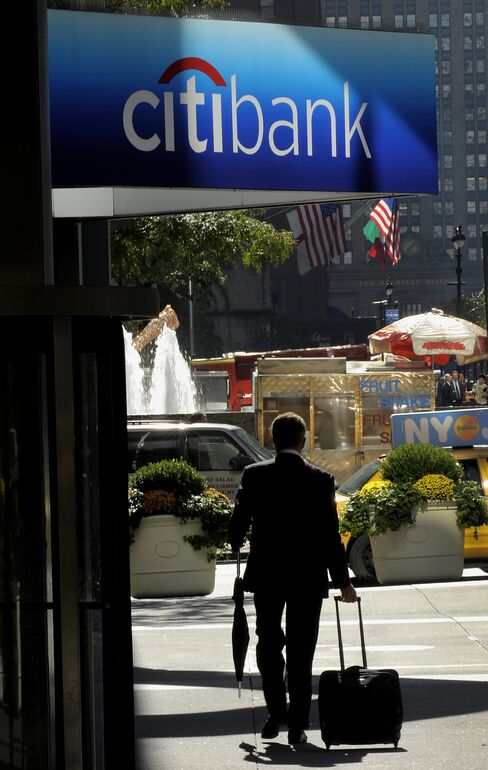 Vikram Pandit's departure as chief executive officer of Citigroup Inc. will help the bank, said Sheila Bair, who clashed with him when she was chairman of the Federal Deposit Insurance Corp.
"This was a very positive move and the board discharged its responsibilities, and I think they should be commended," Bair said in an interview with Tom Keene on Bloomberg Radio.
Citigroup, the third-largest U.S. bank, said today that Michael Corbat, 52, was picked to lead the New York-based company after running operations in Europe, the Middle East and Africa. Pandit, a former hedge fund manager who led the company since 2007, wasn't a good fit because of his lack of experience in more traditional banking, Bair said, while praising the board of directors, led by Chairman Michael O'Neill.
"I did have concerns about Mr. Pandit's qualifications to serve as the CEO of the largest commercial bank, because he had never been a commercial banker," she said. "O'Neill is a former commercial banker, he does have a very good reputation, a very good track record, understands banking, and I have a lot of confidence that he and his board are making the right decision."
Pandit oversaw the bank as it received a taxpayer bailout that included Treasury Department funds and government backing on about $300 billion of Citigroup assets as the bank's share price plunged below $5 and some clients withdrew funds. Bair, whose job involved protecting depositors against losses, gave her blessing during the financial crisis for Wells Fargo & Co.'s acquisition of Wachovia Corp. after the San Francisco-based lender outbid Citigroup.
"In my interactions with him on the bailout initiatives, the ring-fence with the original Wachovia situation, I saw not a good ability to execute, not a good ability to have information which I thought was pretty basic for anyone managing a large institution," Bair said.
Before it's here, it's on the Bloomberg Terminal.
LEARN MORE