From Busting A-Rod to Building Apps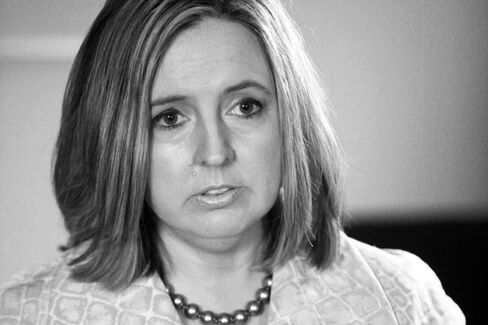 In 2009, Selena Roberts broke the news that New York Yankees third baseman Alex Rodriguez had tested positive for performance-enhancing drugs in 2003. It was a major scoop for the then-Sports Illustrated writer, the exclamation point on a long career of sports reporting at the Orlando Sentinel, Minneapolis Star Tribune, and New York Times, where she started on the New Jersey Nets beat in 1996 and became a columnist in 2002. At the end of 2011, Roberts was sitting atop sportswriter mountain. But she was restless. The industry she had spent two decades climbing had changed underneath her. "I was thinking I could sit around and just sort of ride it out with everybody," says Roberts. "I can sit here and have a pretty good gig and complain about it, and go to the bar and bemoan the end of print and bemoan the fact that no one is doing anything and have a lot of drinks over it. Or I could just say, 'All right, enough. I'm going to try to do something.'" So Roberts left Sports Illustrated in January of this year and started trying to figure out how to tell sports stories via new media. The result, Roopstigo, is set to launch on Oct. 22.
Roopstigo, named for Roberts's deceased golden retriever Roops, is an app for both Apple and Android devices that will feature long-form sports journalism. There will be text, audio, video, and animation. There will be athlete profiles, investigative projects, documentaries, a reality TV series, and a South Park-style satire. Contributors include False Spring author Pat Jordan and filmmaker Adam Kurland. The first edition, says Roberts, will have a documentary on an athlete trying to make a comeback (Roger Clemens?), short films about Tough Mudder participants, and one or two stories that could break news.
Online sports media is a crowded field. There are heavy hitters (ESPN, Yahoo!), slideshow masters (Bleacher Report), gossip kings (Deadspin), prestige projects (Grantland, Sports on Earth), and indies (The Classical). Reporting, says Roberts, is what will set Roopstigo apart. "We want to put the lens on other people, not ourselves," says Roberts. "We're going to report. And we're going to investigate. And we're going to look for stories that are not in the mainstream." Roopstigo will not be another place to go for snark about last night's game. "What we're going to try not to do is chase TV events," says Roberts. "I think a lot of times media gets caught up in everybody sprinting toward the event that happened last night." At the outset, there will be new content every two or three weeks. By summer 2013, she hopes to offer new content weekly, and eventually daily. While all the material will be available on the Web, Roberts says the focus is on tablet readers.
"It's interesting because there isn't that much of that kind of content available right now," says Chris Russo, former chief executive officer of Big Lead Sports, which USA Today bought for about $30 million in January. "Everybody's been moving to short-form bits and bites. Not only the online world, but in television." The tablet reader, says Russo, might be willing to stay put for more than 400 words or four minutes. "With the tablet, people are accustomed to reading e-books," he says. "Maybe the receptivity to longer-form content is better in a tablet platform vs. on the Web." To succeed, he says, Roopstigo will eventually need millions of readers, some of whom, he notes, might be willing to pay for premium content. Roberts says the app will be free. Revenue will come from advertisers. NFW watches and Roam Simple cell service are already on board. For now, though, the company is mostly burning through the half-million dollars in seed money Roberts has put in herself, plus roughly the same amount from friends and family.
"I threw a lot of my own money into it," says Roberts, "which makes me stop breathing once in a while."
Before it's here, it's on the Bloomberg Terminal.
LEARN MORE