Citigroup's Pandit Says He Wouldn't Do Anything Different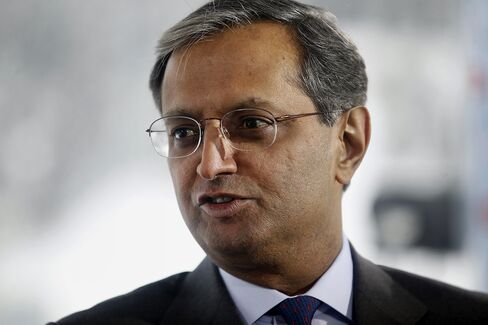 Vikram Pandit, who stepped down today as Citigroup Inc.'s chief executive officer, said he doesn't regret any decisions from his tenure running the bank.
"It's hard to come up with things we should have done differently," said Pandit, 55, in an off-camera interview for Bloomberg Television's "Lunch Money," recalling how he navigated the New York-based bank through the credit crisis. "I was first out of the box to raise capital. I feel very good about the decisions that we've made."
Pandit said he decided yesterday to leave after turning the company around. He spoke with Citigroup Chairman Michael O'Neill, 65, and didn't want to linger and second-guess his replacement as CEO, Michael Corbat, 52.
"I've been thinking about this for a long time," Pandit said. "It was my decision. I made it talking to Mr. O'Neill, and we did it understanding that the company was ready."
Before it's here, it's on the Bloomberg Terminal.
LEARN MORE