California Asks Court to Reinstate Carbon Fuel Standard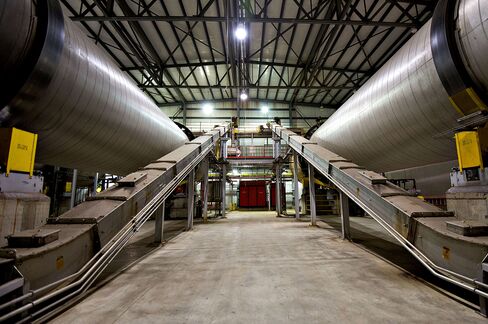 California's low-carbon fuel standard, which complements the state's first-in-the-nation economy-wide cap and trade program, appears to favor in-state fuel producers over Midwest ethanol makers, two U.S. appeals court judges said.
Two members of a three-judge panel questioned state lawyers today about why the standard is tougher on ethanol produced in the Midwest and whether California's method of assessing a higher "carbon-intensity" for Midwest ethanol because of the energy expended to make and then transport it to California was unfair to out of state producers.
"Producers have no control over that," U.S. Circuit Judge Dorothy Nelson said at a hearing in San Francisco. "Isn't that the equivalent of discriminating?"
California's low carbon fuel standard and other elements of its cap and trade program are facing court challenges as the state gets ready to hold its first auction of carbon allowances next month. The State Air Resources Board on Nov. 14 will auction at least 21.8 million allowances to be used during the first compliance phase of the cap-and-trade program.
Attorneys for the board, which monitors air quality and administers the standard, asked the appeals court panel today to reverse a judge's ruling that struck down portions of carbon fuel standards on grounds that they're unfair to out-of-state ethanol producers and illegally regulate businesses outside of California.
Carbon Intensity
The standards assign a higher so-called carbon intensity score to ethanol produced in the Midwest. The higher score for Midwest ethanol is science-based and fair, because while the fuel is chemically and physically identical to ethanol produced in California, corn farming, transportation and processing produces more emissions, California officials say.
Ethanol producers challenging the standard are trying to "prevent California from following sound science," Deputy Attorney General Elaine Meckenstock told the judges today. The standard "controls only the carbon intensity of the fuels sold in California" and is neutral about where the fuel is produced.
She defended the state's method of using a "life cycle analysis" that considers pollution caused by transportation and manufacturing to assign a carbon intensity to fuel.
"It's not true that there's nothing a producer can do to lower" emissions from production and shipping, she told the justices.
Elements of the standard "arguably adversely affect ethanol produced in the Midwest," U.S. Circuit Judge Mary Murguia said today.
Temporary Reinstatement
Farm and oil-industry groups sued the state last year to overturn the standards. After they won a judge's ruling in December, the standards were temporarily reinstated by the federal appeals court, which heard arguments today from both sides. The justices didn't say when they would rule.
California's carbon standards apply to any company that sells transportation fuel in the state and requires a 10 percent average reduction in carbon intensity by 2020.
Fuel sales generate credits or deficits for companies, depending on the carbon intensity of their product. Companies subject to the carbon regulations can use credits to comply with standards or sell them to other companies, and those with deficits must purchase credits to meet standards.
U.S. District Judge Lawrence O'Neill in Fresno, California, ruled Dec. 29 that California's method of assigning a higher score to ethanol produced out of state violates interstate commerce laws.
Competitive Disadvantage
The standard "puts you at a greater competitive disadvantage the farther you are from California," said Peter Keisler, an attorney for petrochemical makers. "Everything is better under this system if it's in California."
Midwestern ethanol will be eliminated from the fuel market in California by 2018 if the standard is upheld, he said.
Oil industry groups also oppose the standards, which discourage refiners such as Chevron Corp. and Tesoro Corp. from processing types of crude that release more carbon when produced and transported into the state, such as output from Canada's oil sands.
California, the most populous U.S. state, is also the country's biggest buyer of new cars and trucks. In the first half of this year, the state's residents bought 827,614 new vehicles, or 11.4 percent of the nationwide total, according to data from the California New Car Dealers Association.
2013 Delivery
California carbon allowances for December 2013 delivery slipped 25 cents per metric ton on Dec. 30, a day after O'Neill's ruling. Prices continued to tumble in January, reaching a record-low of $13 a metric ton, on speculation that the same argument could be used to block California's cap-and-trade program.
Futures fell 15 cents, or 1 percent, to $14.25 a metric ton yesterday, according to data compiled by CME Group Inc.'s Green Exchange.
California's low-carbon fuel standard and cap-and-trade program are both measures developed as part of the 2006 global-warming act, known as "AB 32," which requires a reduction in the state's greenhouse gas emissions to 1990 levels by 2020.
Under the cap-and-trade program, the state will set a maximum for carbon emissions from power generators, oil refineries and other industrial plants and cut that limit gradually to achieve a reduction of about 15 percent by 2020.
The case is Rocky Mountain Farmers Union v. Goldstene, 12-15131, U.S. Court of Appeals for the Ninth Circuit, San Francisco.
Before it's here, it's on the Bloomberg Terminal.
LEARN MORE