Three Economic Scenarios Marketers Should Plan for Now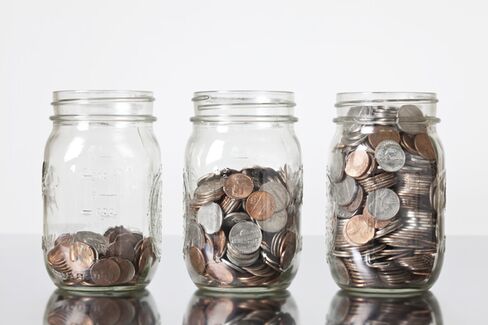 With a new round of quantitative easing upon us, the forthcoming election, and the fiscal cliff looming, nobody really knows what will befall the economy in 2013. Or as the chief economist at a $600 million financial institution my advertising agency serves put it in a recent report to senior management: "It's unbelievably difficult to know what to do in this economic environment."
To make it easier for entrepreneurs devising their marketing strategy for 2013 to grasp the implications, here are three likely scenarios and advice to keep in mind. One easier-said-than-done constant in each of my recommendations: Don't gut the time and money you spend on marketing; improve how you allocate it.
A Double Dip
Technically, the U.S. economy has been out of recession since June 2009. But since then our growth has been anemic, estimated at 1.8 percent in the third quarter. In November, Congress will meet in a lame-duck session faced with automatic spending cuts and tax increases that take effect Jan. 1. Economists predict that if the situation is not fixed, we will most likely enter a second recession before we've had a chance to fully recover from the first.
Should this be the case, the most important step to take with respect to marketing is to keep cool. Even in a new recession the laws of supply and demand won't be repealed, and people (and companies) will continue buying and selling. They will be, however, even more discerning when it comes to choosing where to spend their limited dollars. As demand declines it will put downward pressure on prices (and therefore margins), and competition will become even more heated.
To succeed in this environment will require an extra measure of nerve and the wisdom to know where to invest your marketing dollars. Your brand is the one corporate asset you have that need not ever depreciate, but only if you continue to support it. If you're not today investing in marketing at a rate that's at least in line with what your competitors are spending, your company may not be as healthy as you think. There's a fine line between staying lean and starving. Now is the time to make additional adjustments, if necessary, to ensure that you retain the ability to continue to get your message out through another dry spell.
With idle resources you might find you have more time than money to invest in marketing, and stepping up social media efforts and public-relations outreach can help affordably generate awareness and enhance your brand equity. The time to prepare for these efforts is now, however, as the resources you'll be able to dedicate to training and development will be even harder to come by under this scenario.
Such an environment also calls for fully integrated marketing. This doesn't mean simply slapping a common tag line on everything; it means delivering a focused, consistent message across every marketing channel you use, ensuring that each impression builds upon the others (see "Integrated Marketing: If You Knew It, You'd Do It"). Integrating your marketing efforts takes time, not only to accomplish but to show effects. Do it now.
Off to the Races
A second scenario is the economy kicks into high economic gear and begins to achieve the postrecession growth rates that we've historically seen coming out of downturns. This will present an entirely new set of challenges to companies that have little excess capacity, be it inventory, employees, or other resources. Companies that can increase capacity more quickly will be better positioned to gain market share and take profits, and in this case the challenge will be to meet increasing demand with limited (at least in the short term) supply.
That puts the onus on preparing to grow now, even if it feels premature. And if your business relies on people more than technology, your biggest marketing challenges are likely recruitment and retention. How would you need to adjust if you were to expand 20 percent (or more) next year? Do you have a steady stream of qualified applicants whom you could bring on quickly to serve customer demand? Now is the time to put a plan in place for attracting talent, reviewing applications, and holding interviews, so it can be quickly and easily mobilized when necessary. Also, think about how you might reorganize (and reward) your current team should work pick up in the future; your competitors will pay a premium as they try to pick them off.
Rapid economic growth may also bring the specter of inflation. If you can manage the spread—enjoying the benefits of rising prices for your product or service while mitigating the effect of increasing prices for inputs—you can actually enhance your margins. One way to accomplish this is by shifting your short-term marketing strategy to focus on customers who buy more frequently and/or are less sensitive to price. You'll get more return from them than by focusing on increasing the quantity of customers, especially if your workforce resources temporarily limit output.
One area where inflation could crush your marketing efficiency is the cost of media—whether you're buying local television, global trade print, online advertising, or any combination of the above. Consider placing quarterly (rather than monthly) buys and perhaps even longer placements to lock in rates. Also, keep an eye on pacing. If and as demand for media begins to heat up, be agile and willing to act quickly. To be able to do so, you'll need to have your strategy in place and keep close tabs with your vendors.
Continued Bumping Along
Despite the growing sense that significant economic change (one way or another) is coming our way, it's possible that in the coming year we will continue along this bumpy path of steady-but-anemic growth. The Congressional Budget Office estimates a paltry 1.7 percent increase in gross domestic product in 2013, assuming the fiscal cliff is somehow averted. Should that be the case, your company can still get a leg up by implementing some or all of the above strategies. While I believe they're critical for dealing with either the recessionary or inflationary scenarios, they make sense to implement at any time.
Before it's here, it's on the Bloomberg Terminal.
LEARN MORE