Softbank Seeks to Sidestep U.S. Minefield With Sprint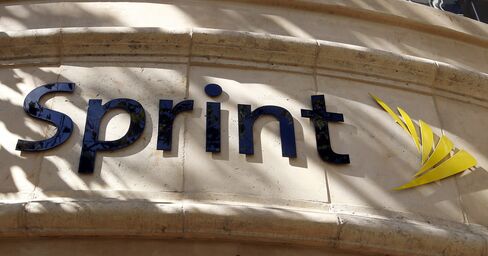 Softbank Corp., in talks to buy a majority stake in Sprint Nextel Corp., is seeking to avoid the pitfalls that have soured investments in the U.S. telecommunications industry by the biggest phone companies.
Sprint said yesterday that it's in talks to take a "substantial" investment from the Japanese carrier. Softbank, Japan's third-largest mobile-phone company, also plans to buy MetroPCS Communications Inc. through Sprint, the Nikkei newspaper reported. Softbank stock plummeted today amid concern that turning around unprofitable Sprint will prove costly.
Foreign companies, including Deutsche Telekom AG, NTT DoCoMo Inc. and France Telecom SA, have struggled to profit from investments in the world's largest economy -- whether because they overpaid or lacked sufficient oversight of assets. Deutsche Telekom's T-Mobile USA is worth one-fourth less than it was a decade ago, and NTT DoCoMo wrote down most of the value of its stake in the predecessor to AT&T Inc.'s wireless business.
"The track record hasn't been great," said Christopher Watts, an analyst at Atlantic Equities LLP in London. "The history is littered with examples of telcos that tried to enter the U.S."
Softbank tumbled 17 percent, the biggest drop since its 1994 debut on Japan's over-the-counter market, to 2,395 yen at the close of Tokyo trading, on speculation that the costs of the deal will outweigh benefits.
"Investors tend to worry more about the financial burdens initially when it comes to any major purchases, rather than hopes for growth," said Takashi Oba, a senior strategist at Okasan Securities Co.
Majority Stake
To lessen risks, Tokyo-based Softbank is discussing buying majority control, two people familiar with the matter have said. It's considering the deal after Overland Park, Kansas-based Sprint lost two-thirds of its value since 2007, even after the rally that more than doubled the stock this year. Sprint, which had plunged 68 percent from five years ago through yesterday, was little changed at $5.76 at 10:26 a.m. in New York.
The decline underscores the difficulty Sprint has faced in competition with larger carriers Verizon Wireless and AT&T, and the urgency of its effort to attract outside investment.
"With Sprint, you are not paying a huge premium for the equity," said Michael Mahoney, senior managing director at Falcon Point Capital LLC in San Francisco. "Valuations are relatively low."
The same can't be said of the era more than a decade ago, when the U.S. wireless industry was booming, and foreign companies led by Deutsche Telekom and NTT DoCoMo raced to gain a foothold in the nascent market.
T-Mobile Return
Bonn-based Deutsche Telekom acquired Voicestream Wireless Corp. for $35 billion near the height of the telecommunications frenzy in 2001 in a transaction that helped saddle it with 64 billion euros ($82.8 billion) in debt and led to the decision to replace then-CEO Ron Sommer. After failing to make the investment needed to turn T-Mobile USA into a viable rival to bigger carriers, Deutsche Telekom tried in vain to sell the company to AT&T for $39 billion last year.
"It's been a disappointing return on investment," Mahoney said. "They bought at the peak of the bubble."
A U.S. foray by Tokyo-based NTT DoCoMo foundered too. NTT DoCoMo invested about $10.2 billion in 2001 and 2002 in the company then known as AT&T Wireless Services Inc. in its bid to spur adoption of the more advanced wireless services available in Japan. It later wrote down most of that stake as U.S. markets swooned and some services failed to gain traction.
NTT DoCoMo
NTT DoCoMo bet that games and mobile payments would take off in the U.S. as they had in Japan, said Maribel Lopez, a wireless analyst and founder of Lopez Research LLC in San Francisco. Those services didn't amass a wide following on this side of the Pacific until years later, with the advent of smartphones and more robust wireless networks.
"Telecom used to be about ringtones," she said. "Now it's about games and mobile-data apps."
Some of the failed foreign efforts came in other areas of telecommunications.
Sprint -- then a long-distance provider -- joined France Telecom and Deutsche Telekom in 1996 to form Global One, a venture to provide voice and data services. The effort was unprofitable and France Telecom bought out its partners in 2000.
Concert, a venture between AT&T and British Telecommunications Plc designed to sell phone, data and Internet services to global companies, broke up in 2001. It failed to reach sales targets amid a network-capacity glut and competition from smaller rivals.
Savings Lacking
"Several of these partnerships look good on paper," said Jan Dawson, an analyst at Ovum Ltd. "But when the rubber hits the road, the synergies don't pan out."
Foreign efforts to harness U.S. growth occasionally fare better. U.K.-based Vodafone Group Plc bought AirTouch Communications, a wireless carrier, in 1999 and merged it into a joint venture with Bell Atlantic Corp. that later became Verizon Wireless, the biggest U.S. wireless service provider.
Vodafone benefits from its 45 percent stake in the company, which yielded a record service-profit margin of 49 percent and the highest-ever average revenue per contract user of $56.13 in the second quarter. Verizon Wireless announced a $10 billion dividend in July 2011, the first since 2005, though Vodafone investors have been waiting for its partner, Verizon Communications Inc. to approve the payout.
'Tremendous Investment'
Softbank could give Sprint a fighting chance against Verizon Wireless and AT&T, which according to Goldman Sachs Group Inc. together control 75 percent of the market for U.S. contract customers. Softbank may also help Sprint buy full control of Clearwire Corp., a wholesale U.S. wireless carrier that's already 48-percent owned by Sprint.
Sprint stands to benefit from backing by Softbank in a market that requires heavy investment in network upgrades and large subsidies to offset the price to consumers of expensive handsets such as Apple Inc.'s iPhone, said Avi Greengart, a research director at Current Analysis Inc.
"This is a business that requires tremendous long-term investment," Greengart said. "Sprint definitely seems like it's on a positive trajectory. But they could use a financial backstop."
Before it's here, it's on the Bloomberg Terminal.
LEARN MORE