U.S. Households' Buying Power Shrank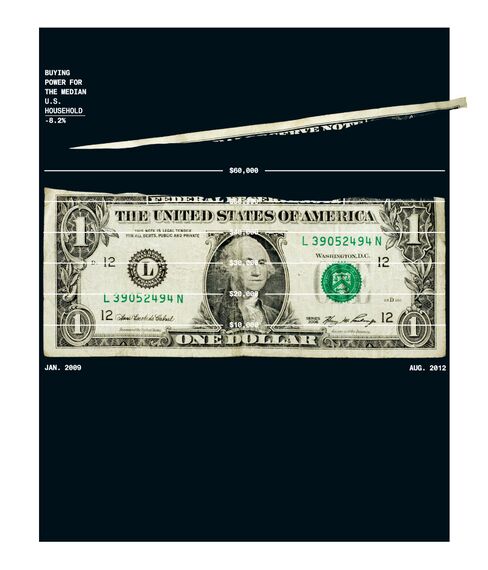 If your income is flat and prices go up, you're worse off. That's what's happened to the median U.S. household. From January 2009 to August 2012, the income for a household at the midpoint of all U.S. incomes rose by a seasonally adjusted 0.2 percent, according to Sentier Research. But the price of a bundle of goods and services that a typical family might buy went up 9.1 percent. This squeeze has reduced the buying power of the median household by 8.2 percent.
Before it's here, it's on the Bloomberg Terminal.
LEARN MORE