The U.S. Debt Vortex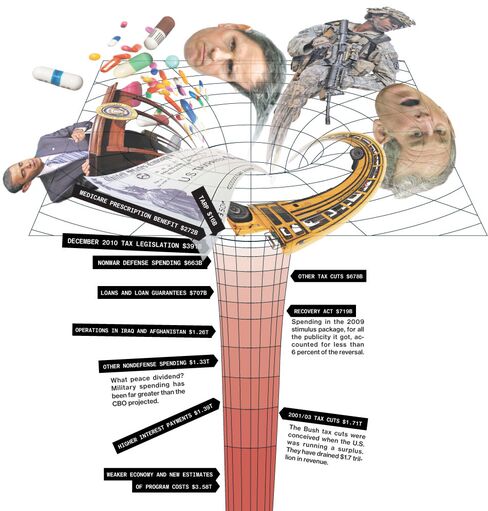 In 2000 the Congressional Budget Office projected that by 2011 the federal government would be a net lender to the rest of the world, to the tune of more than $2 trillion. Instead, it finished fiscal 2011 with a net debt of more than $10 trillion. The biggest contributors to this stunning reversal may surprise you.
Before it's here, it's on the Bloomberg Terminal.
LEARN MORE