Policeman Son's Peanut Butter Snack Means Salmonella Pain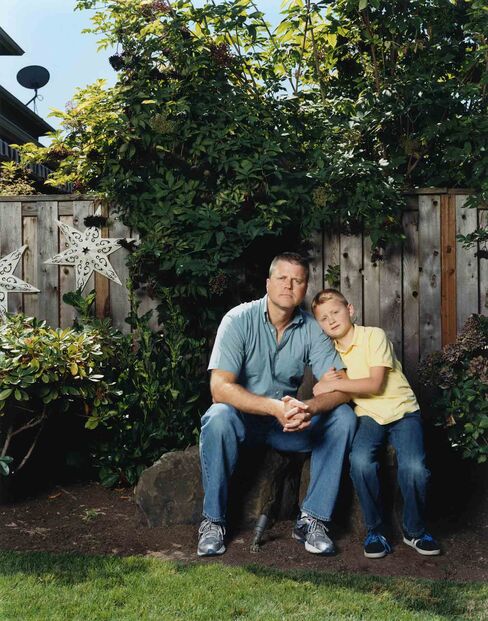 When Pete Hurley's kids were younger, he carried juice and crackers in his car in case they got hungry. His son Jake liked a Kellogg Co. brand called Austin Toasty Crackers With Peanut Butter. So Hurley started buying them in 48-package cases at a Costco Wholesale Corp. outlet in Wilsonville, Oregon, where he lives.
In January 2009, Jake became pale and lethargic and started vomiting. Next came diarrhea, which, after three days, was filled with blood, Bloomberg Markets magazine reports in its November issue.
"My wife and I were amazed at what a trouper he was, sleeping on the couch, walking to the bathroom, then returning to the couch to go back to sleep," says Hurley, 44, a police officer in Portland.
Jake was 2 years old then. On the seventh day of his illness, doctors diagnosed him as a victim of salmonella poisoning. They advised Pete and his wife, Brandy, to keep Jake hydrated and let the disease run its course.
When he felt better, he started asking them for his favorite snack -- peanut butter crackers -- and they gave them to him. Pete says he doesn't know whether that prolonged Jake's illness.
While Jake was still marching to the bathroom, Pete saw reports on television of a salmonella outbreak caused by peanut butter. So he had several discussions with Bill Keene, an epidemiologist for the state of Oregon. Hurley had a few packs of peanut butter crackers in his car, which he gave to Keene.
DNA Link
The crackers, he says, provided public health authorities with their first DNA-verified link between the peanut butter producer and people who were ill.
AIB International had audited Blakely, Georgia-based Peanut Corp. of America on March 27, 2008, giving it a "superior" rating. That helped assure companies like Kellogg that Peanut Corp. products were safe.
Starting in September 2008, 714 people, including Jake, were sickened by contaminated peanut butter. Nine people died. FDA inspectors came to the plant in January 2009, just as newly reported illnesses were starting to diminish. They found the facility riddled with mold and dead cockroaches, and water stains were on the ceiling directly above packaging lines.
Craig Wilson, food safety vice president at Costco, responded to the peanut butter outbreak by making his suppliers responsible not just for what they produce but also for every ingredient they include in every product shipped to the company.
"We looked at ourselves and said, 'Holy crap, how did we miss this?'" Wilson says.
After diarrhea that lasted 11 days, Jake started feeling better. He returned to preschool in another three days. Doctors tell his parents that the boy may suffer from rheumatoid arthritis and irritable bowel syndrome for the rest of his life.
Editors: Jonathan Neumann, Gail Roche