Most Other Stuff Costs More, Too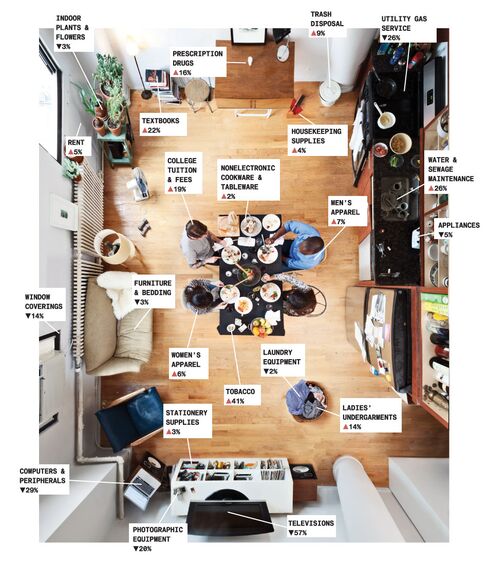 If only everything were as cheap as a TV. Prices of televisions fell 57 percent from January 2009 through August 2012, according to the BLS, which takes quality improvements into account when calculating price changes. Filling your head with knowledge got a whole lot more expensive: College tuition jumped 19 percent; textbooks, 22 percent. Drugmakers have done well under Obama, too. Prescription prices rose 16 percent.
Before it's here, it's on the Bloomberg Terminal.
LEARN MORE