Leaving Behind No Child Left Behind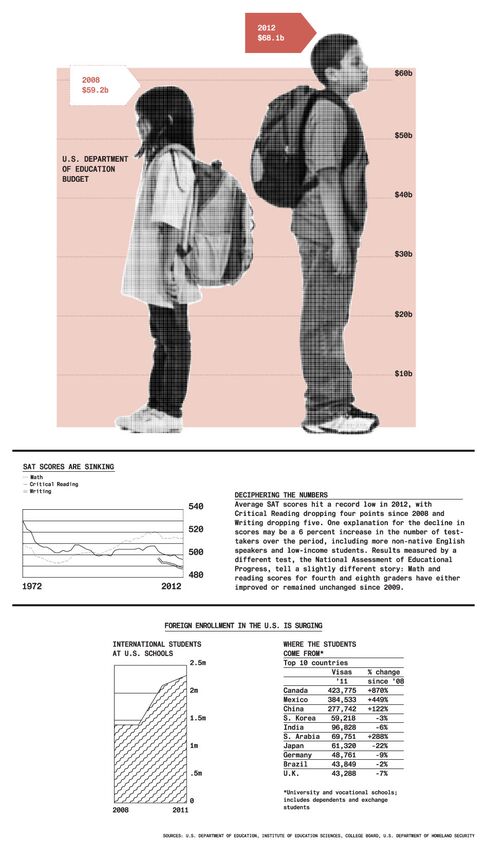 No Child Left Behind, the education reform act George W. Bush signed into law in January 2001, is waning. The legislation, which started out with strong bipartisan support, requires schools receiving federal funding to administer annual reading and math tests and to increase the number of passing students each year. But instead of rising to the challenge, states lowered their standards and began teaching to the test. By the time President Obama entered office, support for No Child had eroded among Democrats and Republicans. Rather than press Congress to repeal the law outright, Obama created a back door, allowing states to apply for waivers. They rushed through it. To date, 33 states and the District of Columbia have opted out, and 11 more have applications pending. Obama aims to replace No Child with Race to the Top, a $4.5 billion federal grant program that he says will revitalize failing schools by awarding money to states that, among other things, incorporate student achievement into teacher evaluations and support the creation of charter schools. Neither idea is popular with teachers' unions—but governors are lining up. So far, 46 states have applied to get their share of the cash.
Before it's here, it's on the Bloomberg Terminal.
LEARN MORE