Is There More or Less Unemployment in the Country Than There Was Four Years Ago?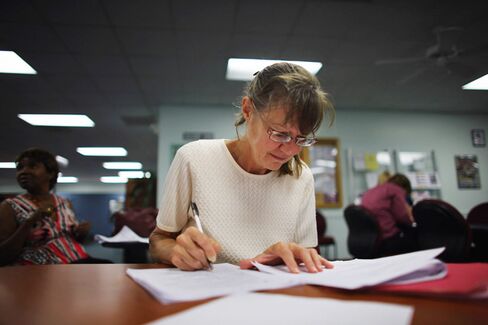 From a timeline of the unemployment rate and government stimulus, to President Obama's plan to create 5 million green jobs, to a consideration of the long-term unemployed, we examine the state of the job market in the past four years:
Unemployment and the Stimulus: A Timeline
Video: Better Off: Have Taxes Gone Up in Last Four Years?
Life at Zero Percent
After a North Carolina Factory Shutdown
A Tale of Two Auto Workers
The 5 Million Green Jobs That Weren't
U.S. Energy Independence Is Almost Here
Tax Breaks Helped Startups
What Tomorrow's Jobs Look Like
The Plight of the Long-Term Unemployed
Before it's here, it's on the Bloomberg Terminal.
LEARN MORE