Is America as Respected Throughout the World as It Was?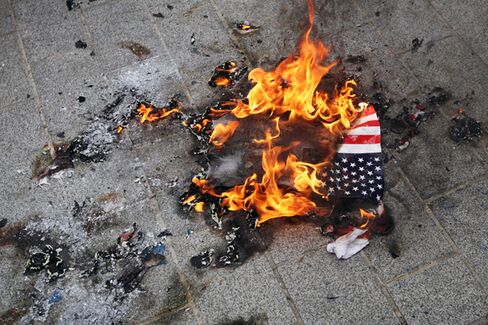 From cabdrivers' views of the U.S. under President Obama, to a graphical portrait of the U.S.-China economic relationship, to a consideration of American inequality and opportunity, we examine America's place in the world in the past four years:
What Cabdrivers Think of Obama
Video: Is the U.S. Better Off? Ask a Cabdriver
The Debt-Ceiling Crisis: An Epic Humiliation
Post-Debt Crisis, No Consequences
Video: Better Off: How Damaging Was the Downgrade, Really?
Foreign Policy: Obama Mended Some Ties and Strained Others
Democracy Rises in the Middle East
Guantánamo Is Still Open
Call It Chimerica: The U.S. and China Grow Ever Closer
Amid a Great Arctic Thaw, the Water Is Rising
'Made in USA' Still Sells
The Gap Between Rich and Poor Widens
Leaving Behind No Child Left Behind
The Inequality Incentive
Before it's here, it's on the Bloomberg Terminal.
LEARN MORE