Energy Costs More, but We Use Less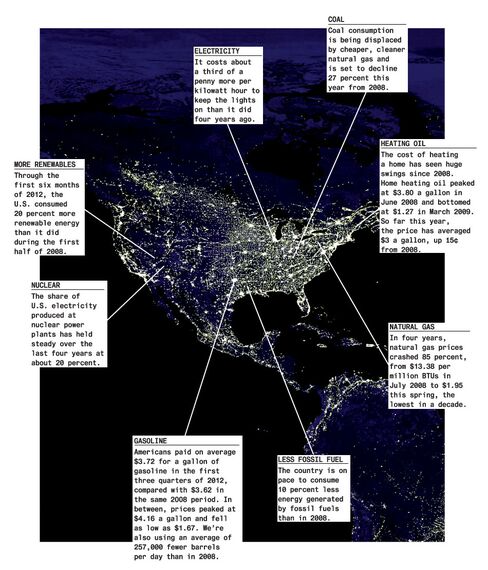 Thanks to gains in efficiency and cutbacks in consumption, the U.S. is on pace to use 7 percent fewer BTUs of energy in 2012 than four years ago. Slightly higher prices for gasoline, heating oil, and electricity have eaten into those savings. Consumers are likely to spend $641 billion on energy in 2012, down about 2 percent from 2008.
Before it's here, it's on the Bloomberg Terminal.
LEARN MORE