Do You Feel That Our Security Is as Safe, That We're as Strong as We Were Four Years Ago?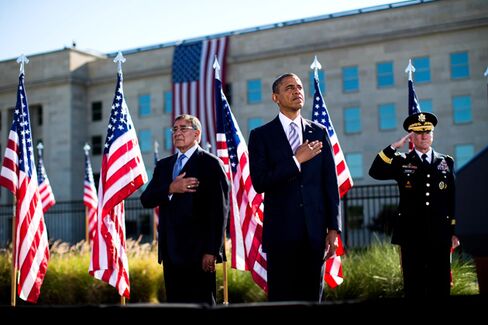 From the death of Osama bin Laden, to U.S. troops' departure from Iraq and drawdown in Afghanistan, to the provisions of Dodd-Frank, we examine developments in American security in the past four years:
Osama bin Laden Is Dead
Terrorism Has Shifted
Drones: The Morality of War From the Sky
Americans Left Iraq. Afghanistan Is Winding Down
Troops Return Home to New Battles
Obamacare Is Not an Epithet
The Affordable Care Act: A Timeline
Dodd-Frank: The 848-Page Financial Firewall
Before it's here, it's on the Bloomberg Terminal.
LEARN MORE