Democracy Rises in the Middle East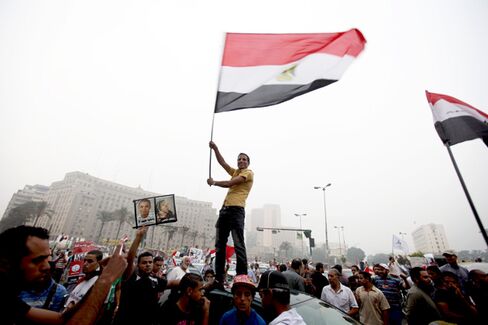 Whatever their deficiencies, Hosni Mubarak, Muammar Qaddafi, and Bashar al-Assad were certainties. With two gone and one vulnerable, the U.S. has gained and lost. The rise of democracies means that anti-Western groups are no longer forced into the shadows. Washington's inability to break the impasse over a Palestinian state angers many Arabs who thought Obama's 2009 speech in Cairo signaled change, but America still has solid ties with all the region's countries except Iran and Syria. That's partly because the U.S. doles out financial assistance. The U.S. Department of State last year established the Office of the Special Coordinator for Middle East Transitions, which oversees U.S. aid to Libya, Egypt, and Tunisia.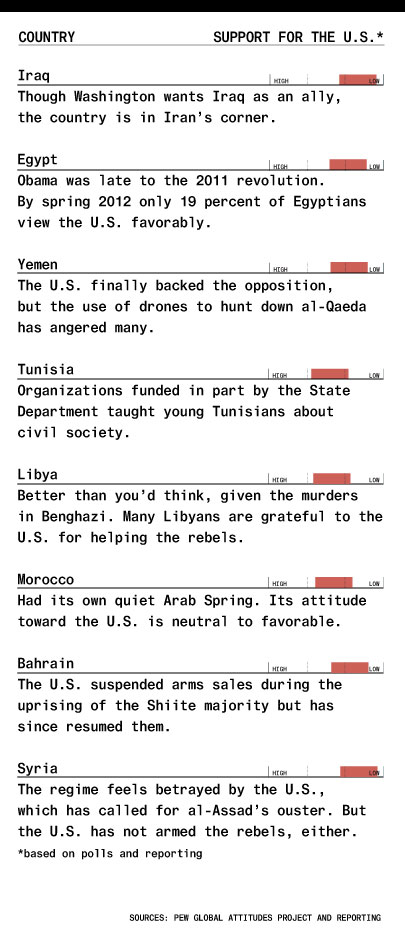 Before it's here, it's on the Bloomberg Terminal.
LEARN MORE