Call It Chimerica: The U.S. and China Grow Ever Closer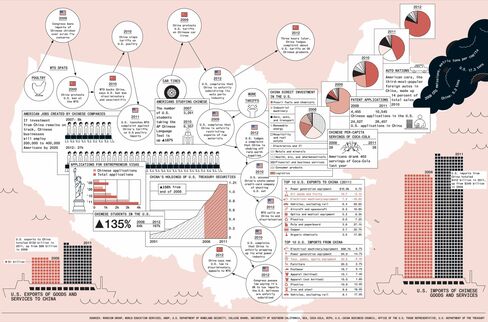 The U.S. and China have grown closer in the last four years, bound together by an increasing flow of goods and investments. At the same time the countries have also exchanged complaints through the World Trade Organization, arguing about everything from chickens to rare earth minerals.
Before it's here, it's on the Bloomberg Terminal.
LEARN MORE