Americans Left Iraq. Afghanistan Is Winding Down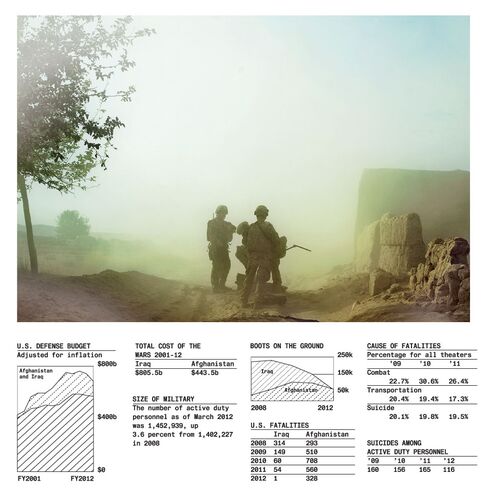 The U.S. military's number of active duty personnel is up 3.6 percent since 2008, yet the number of boots on the ground in Iraq and Afghanistan has fallen. The number of U.S. fatalities rose amid a troop surge in 2010 in Afghanistan; the number has fallen since.
Before it's here, it's on the Bloomberg Terminal.
LEARN MORE