Meningitis Deaths Reach 11 as U.S. Traces Tainted Steroid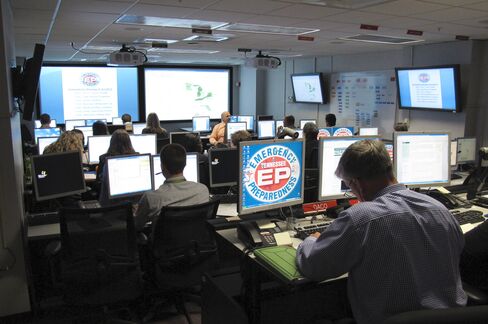 The number of deaths linked to a U.S. fungal meningitis outbreak rose to 11, the Centers for Disease Control and Prevention said.
Including the deaths, there are 119 cases in 10 states of meningitis infection tied to a tainted steroid injection, the CDC said today on its website. Meningitis is an inflammation of the lining of the brain and spinal cord usually caused by an infection from a virus or bacteria.
The outbreak has been tied to a popular epidural treatment used to relieve back pain that originated from New England Compounding Pharmacy, a specialty pharmacy in Framingham, Massachusetts, that mixes its own concoction of drugs. The company suspended operations last week and recalled all of its products, including 17,676 potentially tainted vials of an epidural steroid sold to 75 hospitals and clinics in 23 states.
About 13,000 people have been injected with the potentially contaminated steroids, according to the CDC.
"Most will not get sick," Curtis Allen, a CDC spokesman, said today in a telephone interview. The agency expects more infections, he said.
Ten states have reported meningitis infections linked to the New England Compounding Center. Of the 119 reported infections, 39 were in Tennessee, 25 in Michigan and 24 in Virginia. The other states are Indiana, Florida, Ohio, North Carolina, Maryland, Minnesota and New Jersey.
The illness linked to the outbreak isn't contagious and can be treated with anti-fungal medication, the CDC said.
Before it's here, it's on the Bloomberg Terminal.
LEARN MORE