New U.S. Envoy Calls for Better Trade Trust With Taiwan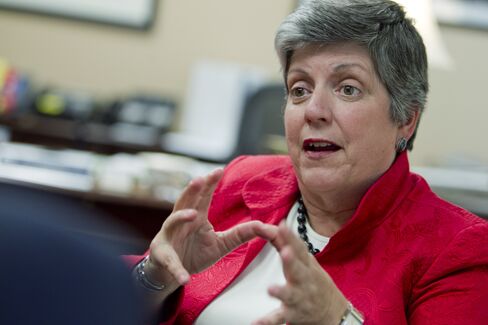 Taiwan and the U.S. need to rebuild trust after a dispute over beef imports halted moves to sign a Trade and Investment Framework Agreement, Washington's representative to the country said today.
"On the trade side, we've got a lot of work to do," said Christopher Marut, director of the American Institute in Taiwan, the de facto embassy in the absence of formal diplomatic ties. "The TIFA talks have not been held since 2007, so there's a lot of interaction and I think rebuilding of trust that has to take place between the two sides."
In his first press conference in Taipei since being appointed in May, Marut called the U.S. announcement yesterday to add Taiwan to its Visa Waiver Program a "very significant event" that will help boost business and employment on both sides. The U.S. is host to more than 27,000 Taiwanese students, is the economy's second-largest trading partner and serves as the largest provider of weapons amid growing economic and political ties across the Taiwan Strait with China.
"While the U.S. will get less visa fees, it will benefit from tourists, shopping consumption or even investments from Taiwan," said Edward I-Hsin Chen, professor at Tamkang University's Graduate Institute of the Americas in New Taipei City. "The U.S. doesn't want Taiwan to over rely on China's economy or trade."
Marut declined to say how closer ties between Taiwan and China will affect U.S. interests, instead saying that the Obama administration supports decreased tension and increased interaction between the two political rivals.
Visa-Free Travel
Under the Visa Waiver Program, Taiwan joins 36 countries whose tourists and business executives are allowed to stay in the U.S. for as long as 90 days without a visa, allowing them to skip interviews and visa costs. A $14 authorization and processing fee will still apply under the Electronic System Travel Authorization system.
China Airlines Ltd., Taiwan's largest carrier, was little changed at NT$12.45 today in Taipei after adding 2.9 percent yesterday following a Central News Agency report that the visa program would be announced. EVA Airways Corp. added 1.1 percent today after rising 3.2 percent yesterday, while Cathay Pacific Airways Ltd., Asia's largest international carrier, rose 3.2 percent to HK$13.02 as of 1:45 p.m. in Hong Kong.
Marut called on China, Japan and Taiwan to resolve a sovereignty dispute over islands in the East China Sea claimed by all three. Japan's purchase of the islands last month month prompted riots in China and spurred a fleet of Taiwanese boats to sail to the area to protect their fishing rights, leading to a water cannon fight with the Japanese Coast Guard.
'Serious Consequences'
"The East China Sea issue is one that claimants must resolve amongst themselves," Marut said, adding that all sides should "do nothing to escalate tensions as miscalculations could result in serious consequences."
Unlike other participants in the Visa Waiver Program, Taiwan isn't recognized by the U.S. as an independent country. The Taiwan Relations Act, enacted in 1979, requires the U.S. to provide enough weaponry "to enable Taiwan to maintain a sufficient self-defense capability."
An official with the Department of Homeland Security, who briefed reporters yesterday in Washington on condition of anonymity, said the Act specifies that the U.S. can treat Taiwan as it does any other nation or government with regard to laws concerning international programs.
Refusal to allow imports of beef with traces of the growth hormone ractopamine has impeded Taiwan's efforts to sign a free trade agreement with the U.S. That ban was overturned by Taiwan's legislature in July, spurring protests by local farmers.
Before it's here, it's on the Bloomberg Terminal.
LEARN MORE