Before You File Suit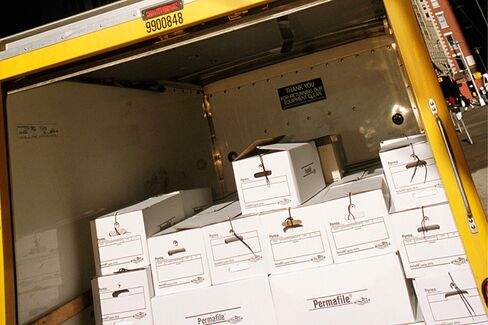 A competitor has purloined your company's product designs, and an assembly line is already churning out copies. Your immediate reaction is indignation. Your next move should be to call a lawyer.
Lawsuits are the last resort for companies that believe another business has stolen its intellectual property or infringed on its patents. Standing in front of a judge, however, is usually a final step in a long odyssey of preparation, discovery, and investigation into how the plans fell into the wrong hands.
"If it's your company's jewels, you have little choice" but to pursue legal action, says Ronald Johnston, an attorney who specializes in intellectual-property cases for the law firm Arnold & Porter in Los Angeles.
Critics of the patent system say it encourages frivolous litigation, since the impact of infringement to a business's health is often minimal. Whatever the case, patent infringement filings are at record levels, according to a study by PricewaterhouseCoopers. Plaintiffs filed 4,015 patent actions in U.S. courts in 2011, a 22 percent increase from the previous year.
In perhaps the biggest such case in the U.S. in recent years, Apple accused Samsung (005930:KS) of illegally copying elements of its mobile phone and tablet computer designs. In August, following a jury trial, a federal judge awarded Apple $1 billion in damages.
Most successful plaintiffs should expect far smaller awards, though. The median award in patent claims was $4 million from 2006 to 2011, according to the PricewaterhouseCoopers study. Patent holders won around two-thirds of the cases that went to trial over that period, the report said.
Before deciding to file a lawsuit, companies should think carefully. Pressing ahead can mean years of distraction and millions of dollars in legal bills. Sales sometimes suffer because of customer uncertainty. Countersuits and appeals are common.
"Often a company will think, 'Well, we'll take a shot,' but then back off," Johnston says. As a middle ground, companies sometimes seek a private settlement or go to arbitration. Doing so avoids a costly trial and negative publicity for both parties.
Among the advantages of filing suit, however, is the ability to quickly seek an injunction preventing the offending party from selling or importing infringing products, and from disclosing confidential information. Another benefit is using discovery to find out whether the defendant may have copied other designs or confidential information. If hacking or theft is suspected, a company can report it to law enforcement. However, doing so can slow down a civil case.
Finding and preserving evidence is critical to any lawsuit. In the digital age, the sheer volume of corporate documents and the nature of computer networks add to the complexity of the job. Companies often call in a specialized "incident" response team to follow the digital trail and to gather evidence, since corporate IT departments typically lack the time or know-how to conduct a detailed investigation. The team must copy computer hard drives and affected systems in such a way that defendants can't later say that files were tampered with.
Hiring an outside firm for the investigation keeps insiders who may want to cover up their role in any theft or negligence from undermining the job. When compiling evidence for litigation, teams use e-discovery software to search for documents on a computer network by entering keywords agreed upon by attorneys. Going through paperwork and e-mails by hand to uncover who said what would otherwise be impossible because of the volume of files usually involved.
To investigate a potential hack, incident response teams comb through network login data, traffic logs, and software that monitors any changes to internal data. Any anomalies are flagged for a closer examination. The threats come from seemingly everywhere. Corporate espionage, particularly from overseas, is common. Insiders frequently take product designs and customer lists with them to their next job. Hacktivist groups like Anonymous and LulzSec routinely break into corporate networks to copy confidential information and post it online.
In many cases, companies learn about the loss of intellectual property only after being told by a third party. Even then, they're often in the dark about the extent of a leak until an investigation.
"They get notified by someone, and then it's 'Hey, why is my information on the Internet?'" says Colby Clark, director of incident management for FishNet Security, a computer security company. "The investigation begins from there."
Patent infringement cases do not hinge on proving a company nefariously obtained another's product designs or even knew its patent existed. All that matters is showing similarities between the products in question. Still, evidence a company behaved maliciously is guaranteed to win points with the jury and potentially increase any damages.
Companies also should preserve e-mails showing how its IT department responded to any breach. Regulators like the Federal Trade Commission can ask to review them to determine whether the company reacted appropriately to protect customer information.
All of this digital sleuthing takes place concurrently with more traditional trial preparations like interviews, depositions, expert witnesses, court filings, and legal wrangling. No wonder many companies drop their cases or push for a settlement instead of going to trial.
Before it's here, it's on the Bloomberg Terminal.
LEARN MORE