European Stocks Rise on Spanish Stress Tests, U.S. Data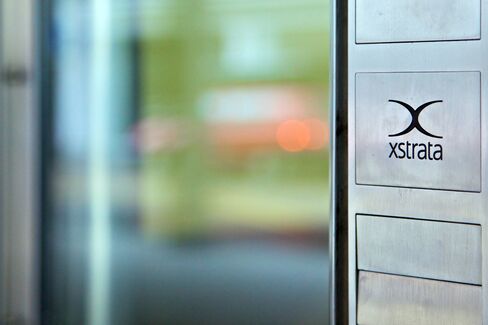 European stocks advanced the most in more than three weeks as test results showed the stress to the Spanish banking system was less than estimated and as U.S. manufacturing expanded for the first time in four months.
Credit Agricole SA rose 7.4 percent after starting talks to sell its unprofitable Greek unit. International Consolidated Airlines Group SA climbed 3.6 percent after the International Air Transport Association raised its 2012 global airline-profit forecast. Banco Popular Espanol SA slumped the most in two months after announcing a capital-increase plan.
The Stoxx Europe 600 Index gained 1.4 percent to 272.33 at the close in London, the biggest increase since Sept. 6. The benchmark gauge rallied 6.9 percent in the quarter ended Sept. 30 as the Federal Reserve and European Central Bank started bond-buying programs.
"We got the numbers from the Spanish banks and these figures weren't as bad as the market estimated," said Andreas Lipkow, an equity trader at MWB Fairtrade Wertpapierhandelsbank AG in Frankfurt. "The markets overreacted in the last week and this right now is a correction."
The Stoxx 600 tumbled 2.7 percent last week, posting its biggest weekly decline since the start of June, amid rising Spanish sovereign-bond yields and concern that U.S. stimulus will fail to promote growth in the world's largest economy.
Capital Deficit
Spain's banks have a capital deficit of 59.3 billion euros ($76 billion), stress tests conducted by New York-based management consultancy Oliver Wyman showed last weekend. That was less than the 62 billion euros Wyman estimated in June that the lenders would need.
Spain commissioned the stress test as part of terms to obtain a European bailout of as much as 100 billion euros for its banks after more than 180 billion euros of losses linked to real-estate loans. Wyman tested the banks' ability to handle an extreme scenario -- a three-year economic contraction -- even as the government debated whether to seek a wider rescue package.
"European markets have begun the fourth quarter on a surprisingly positive note," said Nicholas Spiro, managing director of Spiro Sovereign Strategy in London. "Although the political and economic situation in Spain is extremely precarious, and manufacturing and labor-market conditions across Europe remain bleak, investors are taking comfort from the fact that things could be worse."
U.S. Economy
Stocks extended gains as a measure of U.S. manufacturing rose more than forecast in September. The Institute for Supply Management's U.S. factory index rose to 51.5 in September from
49.6 a month earlier, the Tempe, Arizona-based group said today. Economists in a Bloomberg survey projected a reading of 49.7 for September, according to the median of 76 forecasts.
In the euro area, the jobless rate stayed at the highest on record, in line with forecasts, a report showed today. Unemployment was 11.4 percent in August, the same as in June and July after those months' figures were revised higher, the European Union's statistics office in Luxembourg said. That's the highest since the data series started in 1995.
National benchmark indexes climbed in all of the 18 western European markets. France's CAC 40 rose 2.4 percent. The U.K.'s FTSE 100 added 1.4 percent. Germany's DAX gained 1.5 percent.
Analysts are lowering estimates for European earnings growth by 52 percent, even as equity valuations soared to a 2 1/2-year high.
More than 12,000 estimates compiled by Bloomberg show net income will grow 13 percent next year, down from the 27 percent forecast in January. The Euro Stoxx 50 Index, a benchmark for the euro area, is trading at 9.5 times next year's projected profit, near the highest since April 2010.
Emporiki Sale
Credit Agricole rallied 7.4 percent to 5.77 euros, the sharpest increase since Sept. 6. France's third-largest bank started exclusive talks to sell Emporiki Bank, its unprofitable Greek unit, to Alpha Bank SA for a token price of 1 euro.
Alpha Bank jumped 6.6 percent to 1.77 euros, the highest since Feb. 20.
Credit Suisse rose 3.4 percent to 20.6 Swiss francs. Barclays Plc gained 3.5 percent to 222.35 pence. Unione di Banche Italiane SCPA and Banco Popolare SC led Italian lenders higher, gaining 4.5 percent to 3.01 euros and 4.1 percent to
1.21 euros, respectively. A gauge of European lenders advanced
2.2 percent, for the best performance among the 19 industry groups on the Stoxx 600.
Airline Profits
IAG, the parent of British Airways, climbed 3.6 percent to
154.3 pence. IATA raised its 2012 global airline-profit forecast 37 percent as carriers slow capacity growth to cope with higher fuel prices and waning travel demand.
Air France-KLM Group, Europe's biggest airline, added 3 percent to 5.20 euros, the highest price since Feb. 3. Deutsche Lufthansa AG, the region's second largest, rose 1.5 percent to
10.71 euros.
Transocean Ltd., the world's biggest offshore driller, jumped 4.5 percent to 43.85 francs after the Brazilian Supreme Court halted an order that required the company's rigs to stop operating in the country within 30 days. This decision allows Transocean to continue to operate its rigs in all blocks offshore Brazil, except the Campo de Frade field that is contracted by Chevron Corp.
Xstrata Plc rose 2.4 percent to 980 pence after its board recommended shareholders vote in favor of a $33 billion sweetened takeover offer by Glencore International Plc. The decision came after gaining assurances over the combined company's board and separating the approval of incentive payments from a vote on the offer.
Arkema Earnings
Arkema SA, a French maker of industrial chemicals gained
1.6 percent to 74.03 euros. The company may see a gain in earnings-per-share due to a "highly likely" increase in acrylic acid prices after a Sept. 29 explosion at Nippon Shokubai Co.'s plant, Bank of America Corp. said in a report.
Finmeccanica SpA rose 5.2 percent to 3.89 euros. Fondo Strategico Italiano made an offer for Finmeccanica's Ansaldo Energia to counter a bid from Siemens AG, Il Sole 24 Ore reported, without citing anyone. Siemens had offered around 1.3 billion euros for the power-plant unit, Sole reported.
Michelin & Cie., the world's second-largest tiremaker, advanced 4 percent to 63.42 euros. UBS AG upgraded the shares to buy from neutral.
Spectris Plc jumped 4.9 percent to 1,810 pence after Credit Suisse said the maker of production-testing gear is a potential takeover candidate among U.K. capital goods companies.
Sportingbet Rallies
Sportingbet Plc advanced 3.9 percent to 53.5 pence. The company, which has received an indicative offer of 52.5 pence per share from William Hill Plc and GVC Holdings Plc, won't accept an offer of less than 60 pence, analysts at Barclays and Panmure Gordon & Co. Plc said. The company said in a statement the initial offer "significantly undervalues" the business.
Banco Popular tumbled 6.2 percent to 1.60 euros, the biggest slump since Aug. 2. Trading in the shares started at 11 a.m. in Madrid after a suspension by Spain's stock-market regulator. The bank said it will seek to raise as much as 2.5 billion euros from a share sale as it tries to cover a capital shortfall identified by the stress tests.
Alcatel-Lucent SA, the phone-equipment supplier, dropped
2.4 percent to 83.8 euro cents. UBS downgraded the stock sell from neutral, saying that the company's third-quarter losses may be wider than expected.
Before it's here, it's on the Bloomberg Terminal.
LEARN MORE