Power Colognes: A Smell Test
A smell test of colognes with money and power themes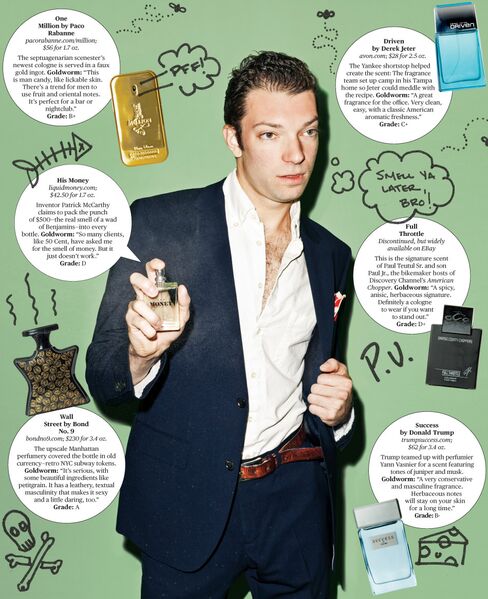 With one of these six colognes that have money and power themes, you too can smell like a Master of the Universe, or so their makers would like to suggest.
About the Expert: Professional "nose" Dawn Goldworm is the scent director of company 12.29. She's concocted colognes and perfumes for designers (Zac Posen) and celebrities (Lady Gaga).
Before it's here, it's on the Bloomberg Terminal.
LEARN MORE