Kidman's Orange Tart, Gandolfini Dad: N.Y. Film Festival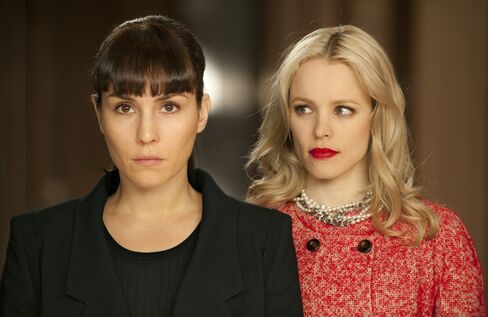 The New York Film Festival turns 50 this year with a bounty of films (33 on the main slate, plus sidebars, tribute evenings and midnight movies) that really may be something to celebrate.
Last year, 60,000 visitors attended the festival. This year the Film Society of Lincoln Center expects that figure to rise by about 10 percent, to 65,000.
The most anticipated screening is probably the world premiere of "Life of Pi," which opens the festival on Sept. 28.
Based on Yann Martel's 2001 novel and directed by the uncategorizable Ang Lee ("Crouching Tiger, Hidden Dragon," "Brokeback Mountain"), it tells the story of a boy and a tiger alone on the ocean -- and it's shot in 3-D.
In the Centerpiece position is another world premiere, "Not Fade Away," the first big-screen movie by David Chase, the creator of HBO's "The Sopranos."
Tony Soprano himself, James Gandolfini, plays the disapproving father of a kid who's starting up a band in 1960s New Jersey. Steven Van Zandt (another "Sopranos" alumnus) produced the rock-and-roll soundtrack.
A tribute to Nicole Kidman on Oct. 3 will feature an onstage interview with the Australian-born actress.
It will precede the American premier of Lee Daniels's "The Paperboy," in which she's cast as a floozy betrothed to a prisoner (John Cusack) on Florida's death row.
The closing film, on Oct. 14, is another world premiere: Robert Zemeckis's thriller "Flight" stars Denzel Washington as a substance-abusing airline pilot who manages to crash-land a disabled plane -- but that isn't the end of the story.
FDR's War
Other highlights:
"Hyde Park on Hudson" -- Casting doesn't get more irresistible: Bill Murray plays FDR on the eve of World War II, in a picture directed by Roger Michell ("Persuasion").
Stones fans have high hopes for Peter Whitehead's virtually unknown, now fully restored "The Rolling Stones -- Charlie Is My Darling -- Ireland '65." Whitehead followed the band on tour that year, capturing the young rockers performing "Time Is on My Side," "The Last Time" and "Satisfaction."
Natalie Dessay
For opera lovers, there's Philippe Beziat's documentary "Becoming Traviata," in which the French diva Natalie Dessay prepares to play the doomed Violetta in a staging of Verdi's opera at Aix-en-Provence.
"Amour" -- Michael Haneke's heartbreaking, unblinking look at an elderly Parisian couple (Jean-Louis Trintignant and Emmanuelle Riva) facing the inevitable won the Palme d'Or at Cannes in May.
"Caesar Must Die" -- The filmmaking brothers Paolo and Vittorio Taviani, now in their 80s, have made a gorgeous, riveting picture about a staging of Shakespeare's "Julius Caesar" in the high-security wing of Rome's Rebibbia Prison.
"Passion" -- Brian De Palma's cold thriller pits Rachel McAdams against Noomi Rapace as potentially homicidal rivals at a Berlin ad agency.
"Something in the Air" -- In Olivier Assayas's semi-autobiographical film, a student in post-1968 Paris feels torn between his political and artistic commitments.
"Like Someone in Love" -- The Iranian director Abbas Kiarostami, working in Japan for the first time, tells a story about a young prostitute, an old man and an angry boyfriend that darts between comedy, melancholy and potential catastrophe.
Maryland Nightmare
On the lighter (or maybe the darker) side are midnight movies. In "The Bay," an eco-horror flick directed by Barry Levinson ("Rain Man"), flesh-eating parasites invade a Maryland town's water supply. Don't expect pretty.
For cultists, a series of vintage documentaries about film auteurs includes studies of John Cassavetes, Jean Renoir, Luis Bunuel, Jerry Lewis, Chantal Akerman, Martin Scorsese, Samuel Fuller and Busby Berkeley.
The festival runs Sept. 28 through Oct. 14 at five Lincoln Center venues: Alice Tully Hall (for the big events), the Walter Reade Theater, the Francesca Beale Theater, the Howard Gilman Theater and the Film Center Amphitheater.
(Craig Seligman is a critic for Muse, the arts and leisure section of Bloomberg News. The opinions expressed are his own.)
Muse highlights include Greg Evans on television, Jason Harper on cars.
Before it's here, it's on the Bloomberg Terminal.
LEARN MORE