GE Raises $462 Million From Selling 7.6% of Bank of Ayudhya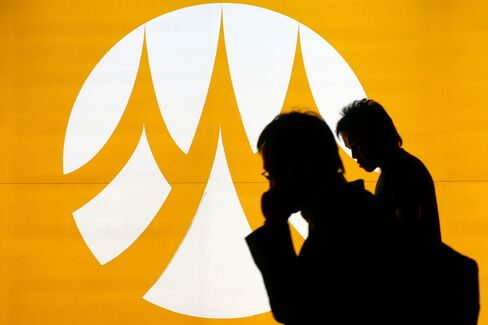 General Electric Co. sold a 7.6 percent stake in Thailand's Bank of Ayudhya Pcl to institutional investors and said it is reviewing "strategic" options for its remaining 25 percent stake.
GE raised about $462 million in the stake sale, said a person with knowledge of the matter who asked not to be named because the information isn't public. Including brokerage fees, the shares were sold at 31.46 baht each, the person said. GE Capital is studying options for its remaining stake, the company said in an e-mailed statement today.
Shares of the Thai lender are headed for their biggest loss in a year following the sale, which valued the shares at a 5.4 percent discount to yesterday's closing price. Bank of Ayudhya's profit may more than double by 2014 on demand for car and home loans, according to Citigroup Inc.
"The offering price disappointed investors who expected the price to be much higher with valuations comparable to the recent share sales of Thai lenders," Rattana Leenutaphong, an analyst at IV Global Securities Pcl in Bangkok, said by phone. "There is also uncertainty and confusion on what GE's next move will be on the remaining 25 percent."
Potential buyers for a stake in the Bangkok-based bank include Malayan Banking Bhd., Malaysia's largest lender, people with knowledge of the matter had said on Sept. 12. The acquirers of the stake weren't disclosed today.
Shares Drop
Shares of Bank of Ayudhya dropped as much as 8.3 percent, heading for their biggest decline since Sept. 26, 2011, before trading down 7.5 percent to 30.75 baht as of 3:40 p.m. local time in Bangkok.
"The price, at about 1.7 times book value, is fair to the buyer," Leenutaphong said. "It gives the buyer room to make some profit."
Today's sale paves the way for another bank to take the remaining GE stake without triggering a tender offer, said Peach Patharavanakul, a Bangkok-based analyst at Tisco Securities Co., citing Thai laws that say an acquisition of less than 25 percent requires no such offer.
GE will not sell any more shares of the bank through the market for 180 days unless it relates to a "strategic sale of substantially all of" the group's shares, Bank of Ayudhya said in a statement to the Thai stock exchange. Morgan Stanley arranged the sale announced today.
Malayan Banking
Kuala Lumpur-based Malayan Banking, also known as Maybank, has sought a Thai retail lender since at least August 2011, when Chief Executive Abdul Wahid Omar described the lack of such a business in Thailand as a "noticeable gap" in its Southeast Asian network.
Among Maybank's operations in Southeast Asia, "Thailand is the only market in which the group does not have a commercial banking platform to complement its brokerage business," Keith Wee, an analyst at OSK Research Sdn. said today in a note to clients. The country's growth potential makes it a matter of time before Maybank expands into Thailand commercial banking, he wrote.
Formed in 1945 and listed on the local stock exchange in 1977, Bank of Ayudhya has counted GE as its top shareholder since 2007, when the Fairfield, Connecticut-based company acquired a 29 percent stake, data compiled by Bloomberg show. The U.S. firm boosted its stake to 33 percent later that year.
That investment preceded at least eight takeovers by the Thai bank, including purchases of businesses from GE, American International Group Inc. and HSBC Holdings Plc, the data show. Those deals turned Bank of Ayudhya into Thailand's top or second-ranked provider of credit cards, car loans and personal finance, bank filings show.
Before it's here, it's on the Bloomberg Terminal.
LEARN MORE