Bruce Willis's Belvedere Gets Creditor Support for Debt Deal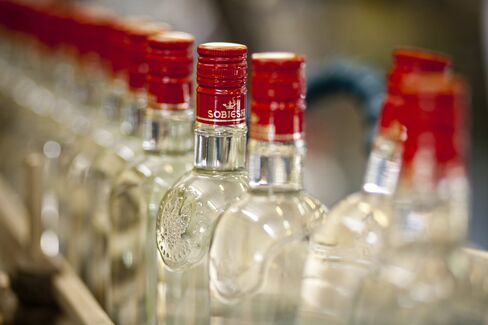 Belvedere SA, the French maker of Sobieski vodka, got approval for a restructuring plan four years after first receiving protection from its creditors.
The Beaune, France-based company, 2.6 percent-owned by Hollywood actor Bruce Willis as part of an endorsement deal, offered to sell parts of the business, repay bondholders 310 million euros ($401 million) and give them a 55 percent stake, the company said today in a statement.
Belvedere filed for protection from creditors in July 2008, a step that was opposed by bondholders. The spirits maker has been in negotiations with lenders since then.
"The creditors have accepted significant concessions in order to avoid a true risk of liquidation proceedings of Belvedere," Frederic Abitbol, judicial administrator of the company, said in the statement.
The plan still has to be voted on by shareholders, who will be asked to accept a "significant but necessary dilution proportionate to Belvedere's vast difficulties," Abitbol said.
Belvedere fell 12.3 euros, or 18 percent, to 54.74 euros in Paris, the biggest decline in more than three months.
Holders of Belvedere's floating-rate notes due 2013 are owed 441 million euros, the company said on Aug. 20. If the company's planned asset sales generate less than 310 million euros, bondholders would receive a larger stake, as much as 87 percent.
The company reported a 55 million-euro loss in 2011, its fourth consecutive year of losses. Belvedere's brands also include William Peel whiskey and Marie Brizard liqueurs.
Bruce Willis, star of the Die Hard action movies, received cash and shares in Belvedere as part of a four-year deal signed in December 2009 to market the Sobieski brand.