Ex-JPMorgan Trader Accused of Mispricing Sues Over Dismissal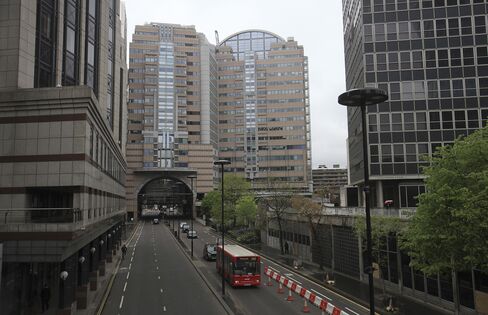 A former JPMorgan Chase & Co. commodities trader, who was fired after the bank spotted a series of unusual aluminum trades, sued for unfair dismissal.
Daragh Nott, a trader at JPMorgan before being dismissed in September 2011, mispriced more than 70 separate trades of the metal, a compliance officer for the bank said during cross-examination at a U.K. employment tribunal hearing yesterday.
The investment bank "spent a long, long time trying to see if we had missed anything," Nigel Baines, part of JPMorgan's London compliance team, said in court. "We were lost for an explanation" for the trades.
Traders have increasingly turned to U.K. courts in employment disputes during the financial crisis, with varying degrees of success. JPMorgan in March won a currency trader's case seeking 580,000 ($941,750) over a missing decimal point in his contract. Commerzbank AG was ordered in May to pay 50 million euros ($65.1 million) to more than 100 Dresdner Kleinwort bankers who sued over bonuses.
Nott's lawyer, Richard Woolmer, said in an e-mailed statement the allegations against his client "derailed his career" and he hasn't been able to find a new job. Nott simply made mistakes and didn't intentionally misprice the trades, an explanation that JPMorgan didn't accept, Woolmer said.
Nott admitted in testimony today to making "numerous errors across all books due to the nature of," and pressures that went with, his job.
The bank argued Nott's trades attracted attention because they made more money than was expected by supervisors. During its internal investigation the bank identified 71 aluminum transactions that yielded more than $20 profit per ton of the non-ferrous metal, Baines said yesterday.
Nott said his health suffered as a result of being fired and the internal company appeal process he used to try to get it back.
Kate Haywood, a JPMorgan spokeswoman, declined to comment.
Before it's here, it's on the Bloomberg Terminal.
LEARN MORE