Goldman Sachs Names Schwartz to Succeed Viniar as Finance Chief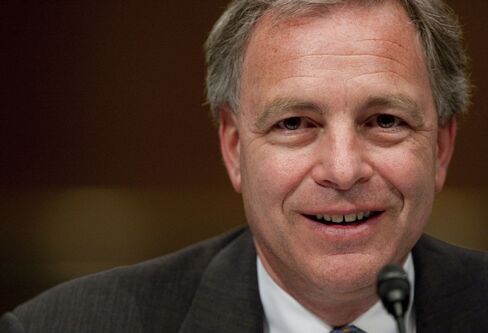 Sept. 18 (Bloomberg) -- Goldman Sachs Group Inc. named Harvey M. Schwartz to succeed David A. Viniar as the firm's chief financial officer at the end of January, the bank said.
Schwartz is one of three global co-heads of the firm's sales and trading division, the New York-based company said today in a statement. Viniar will join the board of directors when he retires, the firm said.
Link to Company News:{GS US <Equity> CN <GO>}
To contact the reporter on this story: Christine Harper in New York at charper@bloomberg.net
To contact the editor responsible for this story: Rick Green at rgreen18@bloomberg.net