Japan, Australian Stock Futures Rise as Fed Adds Stimulus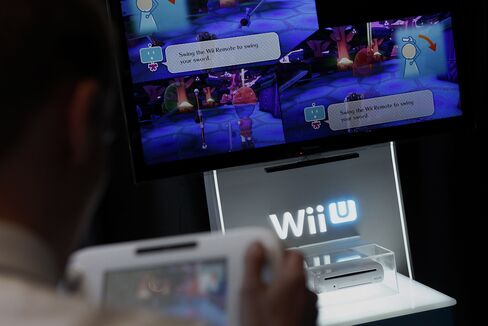 Japanese and Australian stock futures rose after the Federal Reserve said it will buy mortgage-backed securities to bolster the world's biggest economy, boosting risk appetite among investors.
American depositary receipts of Komatsu Ltd., Japan's largest construction machinery maker that gets 23 percent of its sales in the Americas, rose 2.3 percent from the closing share price in Tokyo. Those of BHP Billiton Ltd., Australia's biggest oil producer, gained 2 percent after crude advanced to a four-month high. Shares of Nintendo Co. may be active after setting pre-holiday release dates for its new home console.
Futures on Japan's Nikkei 225 Stock Average expiring today closed at 9,000 in Chicago yesterday, compared with 8,920 in Osaka, Japan. They were bid in the pre-market at 9,010 in Osaka at 8:05 a.m. local time. Futures on Australia's S&P/ASX 200 Index advanced 0.8 percent. New Zealand's NZX 50 Index climbed 0.5 percent in Wellington.
"The Fed isn't going to hold any punches back in trying to combat a slowdown," said Prasad Patkar, a portfolio manager who helps manage about $1 billion at Platypus Asset Management Ltd. in Sydney. "Risk appetite will improve in the short term not only because of what the Fed's done, but also globally there seems to be enough motivation among policy makers in China and Europe to stimulate."
Stimulus, Slowdown
The MSCI Asia Pacific Index rose 3.2 percent this quarter through yesterday as stimulus measures from Europe to China countered concerns about the euro-zone's debt crisis and a global economic slowdown. The Asian benchmark traded at 12.6 times estimated earnings, compared with 14.1 for the Standard & Poor's 500 Index and 12 for the Stoxx Europe 600 Index.
Futures on the Standard & Poor's 500 Index added 0.1 percent today. The index jumped 1.6 percent in New York yesterday to the highest close since Dec. 31, 2007, after the Fed said it will conduct open-ended purchases of $40 billion of mortgage debt a month.
The central bank will continue its purchases of mortgage-backed securities and undertake other asset purchases if the outlook for the labor market doesn't improve substantially, the Federal Open Market Committee said yesterday. It also said it would probably hold the federal funds rate near zero "at least through mid-2015."
Yen, Exporters
Gains in Japanese shares may be limited after the Fed's announcement sent the dollar to a seven-month low against the yen. Further monetary easing could be a mixed blessing for Japan's exporters as it buoys investors' sentiment for risk assets while the yen's gain against the greenback dims their earnings outlook.
The yen reached 77.13 per dollar yesterday, the highest level since Feb. 9.
Crude oil for October delivery advanced $1.30 to $98.31 a barrel on the New York Mercantile Exchange, the highest settlement since May 4. The Thomson Reuters/Jefferies CRB Index of raw materials added 0.6 percent yesterday, capping a six-day gain.
The Bloomberg China-US Equity Index of the most-traded Chinese companies in New York gained 2.3 percent to 91.97, the biggest advance since Aug. 6.
Nintendo yesterday set release dates for the Wii U, the world's first new home console since 2006, betting a broader offering of games, movies and TV shows will help it revive sales. The Wii U will start selling Nov. 18 for $300 and more in the U.S. Sales begin in December in Japan.
In Japan, the settlement price for Japan's Nikkei 225 Stock Average futures and options contracts for September delivery will be fixed today after all stocks in the gauge begin trading.
Before it's here, it's on the Bloomberg Terminal.
LEARN MORE