Sprint Seen Better Positioned to Buy MetroPCS Than T-Mobile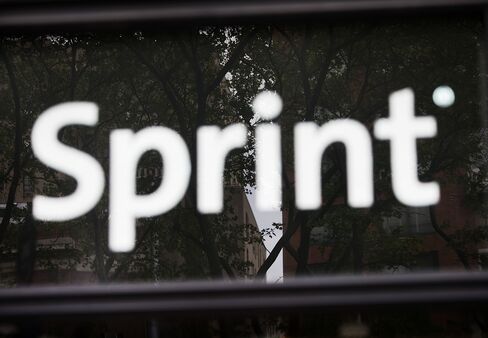 Sprint Nextel Corp., poised to potentially acquire the smaller competitors in the U.S. wireless industry, may have success going after a prepaid carrier like MetroPCS Communications Inc., Goldman Sachs Group Inc. said.
That kind of deal would be easier to complete than trying to buy T-Mobile USA Inc., a larger carrier that AT&T Inc. failed to acquire last year, Jason Armstrong, a Goldman Sachs analyst in New York, said yesterday in a report. Sprint's soaring stock price, which has more than doubled this year, is stoking speculation that some kind of deal will happen, he said.
Sprint's balance sheet, particularly its $21 billion in gross debt, would make an acquisition of T-Mobile USA impractical, Armstrong said. Either MetroPCS or Leap Wireless International Inc., another pay-as-you-go carrier, are the more probable takeover candidates, he said. Sprint and T-Mobile USA also could form a network-sharing agreement, letting them compete more effectively with Verizon Wireless and AT&T.
A Sprint takeover of T-Mobile is "aspirational," rather than likely, said Armstrong, who has a neutral rating on the shares. "A smaller prepaid-centric deal may be the more logical route for now if Sprint determines to pursue M&A."
Sprint and T-Mobile rank a distant third and fourth in the U.S. wireless industry, with a combined 27 percent of the revenue generated by national carriers, according to Goldman Sachs. Verizon ranks first, with 37 percent, and AT&T is second, accounting for 35 percent.
Scott Sloat, a spokesman for Overland Park, Kansas-based Sprint, declined to comment.
Sprint shares fell 2.9 percent to $5 at the close in New York, breaking a four-day streak of gains. The stock has climbed 114 percent in 2012. MetroPCS, up 16 percent this year, rose 3 percent to $10.06 today.
Before it's here, it's on the Bloomberg Terminal.
LEARN MORE