ARA's Dynasty Said to Plan Dual-Currency IPO in Singapore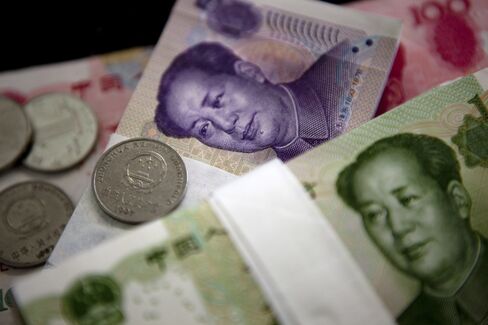 ARA Asset Management, the manager of property trusts backed by billionaire Li Ka-shing, is seeking about S$800 million ($649 million) in the first dual-currency initial public offering in Singapore, two people with knowledge of the matter said.
ARA plans to offer shares of Dynasty Real Estate Investment Trust in two tranches, one denominated in yuan and the other in Singapore dollars, the people said, asking not to be identified as the information is private. The company expects to get approval from Singapore's stock exchange for the listing as soon as this week and the IPO may take place as early as in October, two people said.
The offering will test appetite for yuan in Singapore, where the pool of deposits in the Chinese currency is about a 10th of that in Hong Kong. Yuan deposits in Hong Kong have fallen from a high in November as expectations for the currency's appreciation waned. The Singapore dollar tranche of the IPO is aimed at tapping demand among individuals who don't have yuan to invest, one person said.
"They may be thinking there is a set of investors who do value exposure to another currency, which opens up the number of people who will buy their shares," said Lee King Fuei, a Singapore-based fund manager at Schroders Plc, which manages more than $300 billion. Still, investors "might not be so hot on this immediately" with a slowdown in China's economic growth dampening demand for the currency, Lee said.
Chinese Premier Wen Jiabao yesterday signaled there's more room for fiscal and monetary policy, as the government seeks to prevent economic growth from slipping below the 7.5 percent target set in March.
Chinese Property
An official at ARA declined to comment in an e-mailed response to questions yesterday. ARA said in March that it's exploring the possible establishment and listing of a real estate investment trust with assets located in China and traded in yuan. The REIT is backed by three commercial properties in the cities of Shanghai, Nanjing and Dalian, two people said.
Singapore Exchange Ltd. has allowed securities including stocks and exchange-traded funds to be listed in two currencies since April. Hutchison Port Holdings Trust, which completed an IPO denominated in the U.S. currency in March last year, started trading in both U.S. and Singapore dollars on April 2 of this year.
Hutchison Port's Singapore-dollar denominated shares closed at S$0.855 apiece yesterday, while its U.S. dollar shares ended trading at $0.695, down 31 percent from their IPO price of $1.01.
Yuan Deposits
Singapore's bourse said in July it plans to start listing securities denominated in the Chinese currency as it seeks to boost its position as an offshore yuan center. Hong Kong-listed Hui Xian Real Estate Investment Trust is the only company with shares denominated in the currency outside of mainland China.
Depositors in Singapore hold about 60 billion yuan ($9.5 billion), the Straits Times newspaper reported in June, citing Ong Chong Tee, deputy managing director at the Monetary Authority of Singapore. Deposits in Hong Kong fell to 563 billion yuan in July from a record 627 billion yuan in November, according to data from the city's Monetary Authority.
"Expectations for the renminbi's appreciation fall as China's trade volume shrinks, and the popularity of stocks denominated in the currency goes down," said Michiya Tomita, a Hong Kong-based fund manager at Mitsubishi UFJ Asset Management Co., which oversees $70 billion. "In the long term, the currency will strengthen with the Chinese economy and demand for yuan-denominated listings will grow."
Twelve-month non-deliverable forwards for the Chinese currency traded at 6.4203 per dollar as of 9:34 a.m. in Hong Kong today, a 1.3 percent discount to the spot rate in Shanghai, according to data compiled by Bloomberg.
Hui Xian
Also backed by Li, Asia's richest man, Hui Xian has fallen 28 percent since its April 2011 debut, closing at 3.77 yuan yesterday in Hong Kong. The company raised 10.5 billion yuan in its initial public offering.
ARA, 13.9 percent owned by Li's Cheung Kong Holdings Ltd., has advanced 19 percent this year in Singapore trading, giving it a market value of S$1.1 billion.
In Hong Kong, Meilan International Holdings Ltd., a Chinese chemical producer, plans to raise more than $100 million in what may be the city's first dual-currency IPO, two people said last month.
Standard Chartered Plc, DBS Group Holdings Ltd. and Macquarie Group Ltd. are managing the offering, said the people.
Before it's here, it's on the Bloomberg Terminal.
LEARN MORE