EADS Chief Urges More Supplier Consolidation to Stay Relevant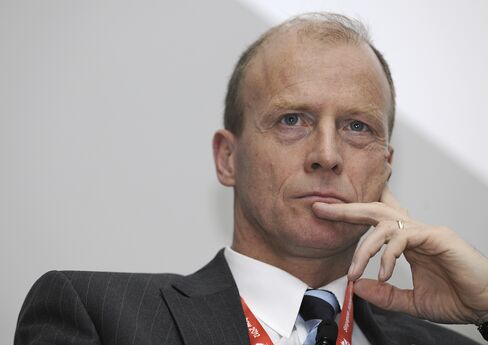 Germany's smaller aerospace suppliers should explore merging with foreign partners or be taken over to remain relevant, said European Aeronautic, Defence & Space Co. Chief Executive Officer Tom Enders.
While many German companies have the requisite technical expertise, they often lack the global presence to keep pace, Enders said at a presentation in Berlin of the BDLI German Aerospace Industries Association, which he heads.
Boeing Co. and EADS's Airbus SAS have ramped up production of commercial-aircraft, putting pressure on their suppliers to invest and expand to keep pace. That's stretching some companies particularly in Germany, where the supply base is financially less strong and more fractured than in France and the U.K., where companies with more global reach have emerged.
"Consolidation should not be on a national level," Enders said during the opening press conference for the Berlin air show that begins tomorrow. The time for considering only intra-German consolidation has passed, he said.
The German government's defense spending cuts also are forcing a reshaping of the industrial landscape, triggering changes in business strategies and capacities, Enders said.
The effects of a bleaker outlook for defense are becoming visible, with many suppliers shifting their emphasis to civil aerospace, says Dietmar Schrick, managing director at BDLI.
EADS plans to revamp its defense operations. The company wants to make more personnel changes on top of last week's decision to oust Stephan Zoller as head of the Cassidian unit, Enders said. In addition to naming Bernhard Gerwert as the unit's CEO, the goal is to bring in managers with strong international skills, while creating a more streamlined structure, he said.
Cassidian's approach to cybersecurity, one of the areas identified to deliver potential growth, may also change. All defense companies are competiting for cybersecurity contracts, raising the question if growth can be generated internally, or whether acquisitions or partnership agreements are needed, Enders said.
Before it's here, it's on the Bloomberg Terminal.
LEARN MORE