Mizuho Plans to Expand in Derivatives, U.S. CEO Koudounis Says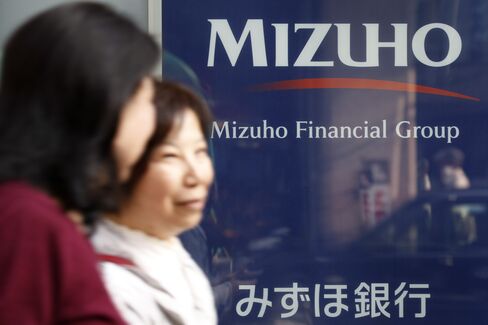 Mizuho Financial Group Inc., Japan's third-largest bank, plans to expand its interest-rate and credit derivatives business in the U.S., said John Koudounis, president and chief executive officer of Mizuho Securities USA.
"We're looking at the talent and we're adding to the businesses that we think we can continue to do well in," Koudounis said today in an interview with Erik Schatzker and Stephanie Ruhle on Bloomberg Television's "Market Makers." "The global derivatives platform, we are continuing to grow out."
Mizuho is hiring after banks worldwide announced more than 120,000 staff cuts last year. The firm's U.S. broker-dealer has more than doubled its staff to about 500 since Lehman Brothers Holdings Inc. filed for bankruptcy in September 2008,
Koudounis, 46, who joined the bank in 2008 from ABN Amro Group NV, said that Mizuho's U.S. unit has been growing consistently and would consider acquisitions. He declined to say how many bankers he planned to add in the next 18 months.
Mizuho hired former MF Global Holdings Ltd. fixed-income chief Jon Bass in April to head high-yield debt sales and Daniel Brereton started in January as head of U.S. investment-grade and junk-bond trading. The bank has increased the amount of U.S. investment-grade bonds it distributes to $7.32 billion so far this year from $1.1 billion in all of 2008, according to data compiled by Bloomberg.