Romney Clashes With Business Over China Trade: BGOV Insight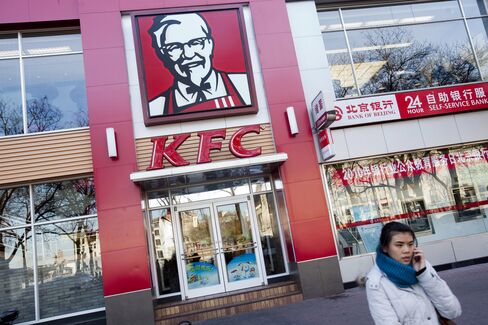 Mitt Romney says the U.S. must be willing to say "no more" to its rocky trade relationship with China. If elected president, he vows to brand China a currency manipulator on his first day in office. He also says he'll place extra tariffs on Chinese imports to correct an undervaluation of the Chinese currency, the yuan, which helps make Chinese goods cheaper than U.S. goods.
That stance puts Romney at odds with President Barack Obama, who's resisted formally rebuking China for its currency practices. No doubt the Republican challenger wants to differentiate himself from the incumbent in his dealings with the world's second-largest economy.
The problem is that getting tough with China also puts Romney in conflict with a bastion of Republican Party support, the U.S. business community. Many of the largest U.S. companies favor a less confrontational approach. They're too concerned about being locked out of the Chinese market to risk taking a bold, public stance against objectionable Chinese practices.
Romney's jobs plan calls for the U.S. to "put on the table all unilateral actions" for tackling unfair Chinese trade practices. He says success in a negotiation can come "only if you are willing to walk away." Rather than walk away, these U.S. producers of goods and services are focused on capturing as much of the large and growing Chinese market as they can.
Chinese Policies
A weak yuan is only one of a myriad of Chinese trade and industrial policies that hurt U.S. companies. The U.S. trade deficit with China in goods totaled $295 billion last year, the largest deficit the U.S. has ever had with any country. Discriminatory regulations, favoritism of state-owned companies, and the forced transfer of U.S. technology to Chinese joint-venture partners may be more pernicious. Improved intellectual property protection in China would have increased U.S. companies' sales by $107 billion in 2009, and U.S. employment by 2.1 million jobs, according to the U.S. International Trade Commission.
Still, trade with China isn't a one-way street. The U.S. sent $104 billion in goods to China last year, making it the third-largest U.S. export market behind Canada and Mexico. It's a particularly important market for the U.S. agricultural, semiconductor and aviation industries. American banks, insurance companies, and law and engineering firms helped the U.S. post a $15 billion surplus in services trade with China last year.
Sales in China
Commercial interest in China isn't limited to exports. U.S. companies such as Apple Inc. and Wynn Resorts Ltd. make a substantial share of their sales in China. Yum! Brands Inc. operates more than 3,900 KFC and 690 Pizza Hut restaurants there. General Motors Co., including through its joint ventures, sold more cars in China last year than it did in the U.S.
As impressive as those numbers are, it's the enormous potential of the Chinese domestic market that U.S. companies find irresistible. During the past 30 years, China lifted most of its 1.3 billion people out of poverty, increasing average annual incomes almost 20 times.
The future promises more of the same. China will grow by an average of 8.5 percent a year through 2017, according to the International Monetary Fund, dwarfing projected U.S. growth of 2.9 percent a year and growth in Eurozone countries of 1.1 percent.
That's a big reason why the U.S.-China Business Council, a trade association including Exxon Mobil Corp., General Electric Co. and Google Inc., favors "constructive engagement" with China to address trade issues. The group plays down the importance of the currency issue and says any approach to "global economic imbalances" should be multilateral.
Bloomberg LP, parent of Bloomberg Government, is a member of the council.
Understandable Caution
The council's caution may be understandable given China's proclivity to retaliate when the U.S. takes trade actions. Soon after the U.S. imposed duties of 35 percent on Chinese tire imports in 2009, China hit American poultry imports with duties as high as 105 percent. As U.S. officials mull duties on imports of Chinese solar panels, Beijing considers similar action against U.S. wind, solar and hydroelectric equipment.
Romney has left himself some room to maneuver, even on the currency issue, an indication he appreciates the difference between running for the White House and governing. In a Wall Street Journal op-ed on Feb. 16, he said "a trade war with China is the last thing I want," and that he would designate Beijing a currency manipulator "unless China changes its ways."
Should he win the presidency, Romney may find it necessary to take advantage of that flexibility to keep U.S. business on board.
(Caitlin Webber and Sanford Reback are trade policy analysts for Bloomberg Government. The views expressed are their own.)
Before it's here, it's on the Bloomberg Terminal.
LEARN MORE