AstraZeneca Names Roche's Pascal Soriot as CEO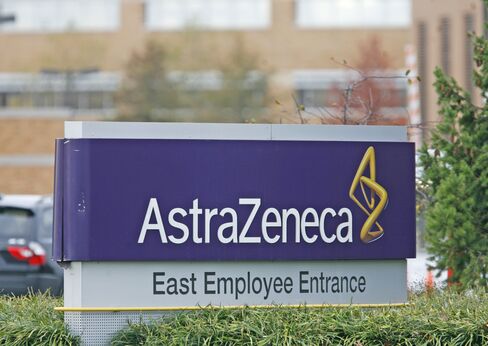 AstraZeneca Plc named Pascal Soriot, Roche Holding AG's head of pharmaceuticals, as chief executive officer to revive sales and product development as the U.K. company faces one of the industry's biggest patent expirations.
Soriot, 53, will join AstraZeneca on Oct. 1, the London-based company said in a statement today. He replaces David Brennan, who retired June 1 amid drug research setbacks and slower growth. Simon Lowth, who has been interim CEO, will return to his position as chief financial officer.
Soriot joins the U.K.'s second-biggest drugmaker as it searches for licensing deals, partnerships and acquisitions to replenish the pipeline of drugs in development and boost sales. Drugs including Seroquel and Nexium that account for 44 percent of AstraZeneca's sales lose patent protection from this year through the end of 2014.
"No one is blind to the challenges that confront the pharmaceutical sector and this company, but the underlying strengths of AstraZeneca in delivering on its strategy are clear," Soriot said in the statement. "AstraZeneca will continue to make a positive difference to patients over the longer term and I'm looking forward to playing my part in shaping that future."
Drug Background
AstraZeneca declined 0.5 percent to 2,966.50 pence at the close of trading in London. The shares have returned 6 percent including reinvested dividends this year, compared with a 15 percent return for the Bloomberg Europe Pharmaceutical Index.
Soriot, a native of France, worked at predecessor companies of French drugmaker Sanofi. He held a series of jobs at Roche, including chief executive officer of its Genentech biotechnology unit, before being named chief operating officer for pharmaceuticals in 2010.
"He stands for successful pharma at one of the biggest players," said Elmar Kraus, a Frankfurt-based analyst at DZ Bank AG. "He has everything that AstraZeneca needs."
When Soriot was named to lead Genentech after Roche bought the biotech for $46.8 billion in March 2009, he "had to step into big shoes," Navid Malik, an analyst with Cenkos Securities Plc, said today. AstraZeneca has fallen behind competitors in adding biologics, which are drugs derived from human cells, and the new CEO may pursue a more aggressive acquisition and licensing strategy, Malik said.
Challenge, Opportunity
"He does have a significant challenge ahead of him but a lot of opportunity," the analyst said. "He's working with a clean slate."
Soriot was chosen from several internal and external candidates for his experience running a global pharmaceutical division which is about the same size as AstraZeneca, Chairman Leif Johansson said in a phone interview.
"The good news is, because were able to get him on board quickly we can merge our annual strategic review with our new incoming CEO," Johansson said.
Soriot is receiving a compensation package that was similar in size and structure to his predecessor, Johansson said.
Lowth's appointment as interim CEO prompted speculation by analysts that he was a candidate for the permanent job. It will be interesting to see if he was interviewed for the position, and if he remains at the company under Soriot, said Savvas Neophytou, an analyst with Panmure Gordon UK Ltd. Lowth is "genuinely and fully committed" to staying with the company, Johansson said.
'Strong CFO'
"Simon has been a very strong CFO for AstraZeneca at a time of significant turmoil," said Neophytou.
The company will disclose the results of its strategic review along with year-end numbers, Johansson said. He said he doesn't expect the company to make very large acquisitions or "dramatic" changes in strategy, though a new CEO and chairman offer an opportunity to take a closer look.
Seroquel, a schizophrenia treatment that is AstraZeneca's second-best-selling drug, lost U.S. patent protection in March. The patent on Nexium for ulcers, the third-biggest seller, expires in the U.S. in 2014. The two generated $5.8 billion and $4.4 billion in sales last year, respectively.
More Purchases?
Analysts have speculated AstraZeneca's new CEO may embark on bigger acquisitions to boost sales. Brennan eschewed major purchases, saying the company wouldn't consider a deal on the scale of AstraZeneca's purchase of MedImmune Inc. in 2007. Lowth said April 26 the company would stick to smaller acquisitions until the board reviews its strategy.
The acquisition strategy will probably stay the same, with bolt-on acquisitions and nothing over $10 billion, said Neophytou.
AstraZeneca agreed July 1 to pay Bristol-Myers Squibb Co. $3.4 billion to co-develop the diabetes drugs portfolio of Amylin Pharmaceuticals Inc., which Bristol acquired for $5.3 billion.
Moody's Investors Service changed its outlook on AstraZeneca's A1 debt rating on July 4 to negative from stable and said the company's share buybacks and acquisitions, which have totaled $4.6 billion this year, will weigh on its financial condition. AstraZeneca will need to make purchases to offset patent expiries, the ratings company said.
Before it's here, it's on the Bloomberg Terminal.
LEARN MORE