With Lending Slow, Banks' Cash Piles Up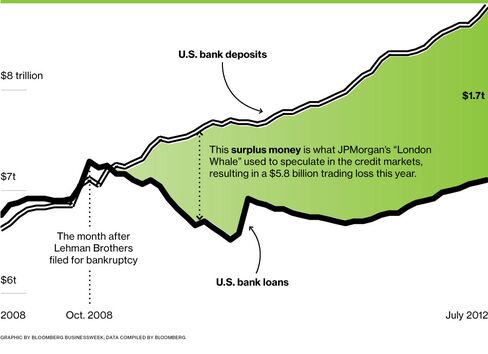 The gap between U.S. bank deposits and loans is growing at the fastest pace in two years. While overall lending is at pre-recession levels, many banks are using the surplus cash to buy Treasury bonds and government agency debt.
Before it's here, it's on the Bloomberg Terminal.
LEARN MORE