Ex-JPMorgan Employee Says He Gave Bid Details to Ghavami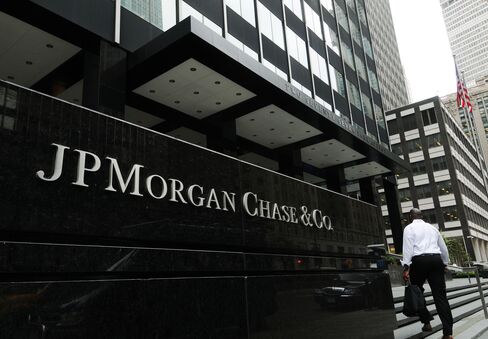 A former JPMorgan Chase & Co. employee told jurors that he exchanged details about municipal finance deal bids with Peter Ghavami, the former co-head of UBS AG's municipal derivatives group, ahead of deadlines for the companies to submit competing proposals.
Jim Hertz said today that he shared information on bids in 2001 and 2002 with Ghavami, who is on trial in a Manhattan federal court along with two former colleagues for allegedly rigging bids for investing proceeds of municipal bond sales.
"I just want to make sure we don't, like, trip over you," Ghavami said to Hertz in a recorded phone call from Nov. 16, 2001, played in court today. Hertz told jurors that Ghavami "wanted to make sure a pricing level that he was going to submit on the bid would be something that was not a high bid."
Ghavami and former colleagues Gary Heinz and Michael Welty are charged in an indictment with "long-running conspiracies and schemes to defraud" municipal-bond issuers and U.S. tax authorities by fixing the prices on the investing agreements. Banks have paid at least $700 million to settle U.S. claims over the alleged bid-rigging.
Hertz, who has pleaded guilty to charges associated with the alleged scheme, said he also spoke with Heinz before a June 20, 2002, bid deadline for a transaction involving Rhode Island bonds.
Prosecutors played a recorded phone conversation from 11:27 a.m. that day in which Hertz asked Heinz, "What are you thinking of as a level here?"
'High 295'
In a second call three minutes later, Heinz told Hertz "mid to high 295."
JPMorgan, based in New York, recorded the phone calls as a standard practice, Hertz said.
Hertz is among the last of the witnesses expected to be called by the prosecution in the trial, which began on July 31. Prosecutors told U.S. District Judge Kimba Wood that they may rest their case tomorrow.
The case is U.S. v. Ghavami, 10-cr-1217, U.S. District Court, Southern District of New York (Manhattan).
Before it's here, it's on the Bloomberg Terminal.
LEARN MORE