Apple, Samsung Make Final Pitches to Jury in Patent Case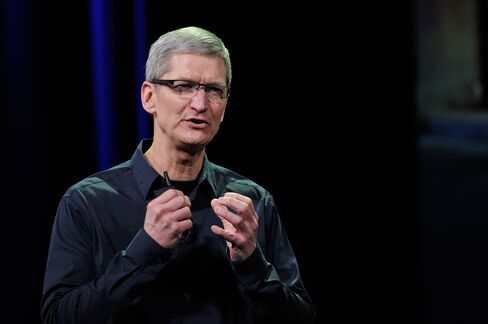 Apple Inc. lawyers began making their final arguments in a patent dispute with Samsung Electronics Co. over patents for smartphones and tablets after a three-week trial. Samsung will follow with its arguments.
U.S. District Judge Lucy Koh said today that the jury in federal court in San Jose, California, will probably begin deliberating tomorrow. Koh spent more than two hours today reading the nine-member jury its instructions before closing arguments began.
Apple's closing arguments are being delivered by Harold McElhinny and William Lee. Charles K. Verhoeven is representing Samsung.
"These are all first-rate lawyers," Mark Lemley, a Stanford Law School professor, said in an e-mail. "This is the time to return to the themes of the opening and explain how the testimony the jury has listened to for three weeks matters. It's also the time to pick a damages number and a simple theory for why it is the right one."
Apple, based in Cupertino, California, sued Samsung in April 2011, and Suwon, South Korea-based Samsung countersued. The case is the first to go before a federal jury in a battle being waged on four continents for dominance in a smartphone market valued by Bloomberg Industries at $219.1 billion.
Damages Sought
Apple seeks $2.5 billion to $2.75 billion in damages for its claims that Samsung infringed four design patents and three software patents in copying the iPhone and iPad. Apple also wants to make permanent a preliminary ban it won on U.S. sales of a Samsung tablet computer, and extend the ban to Samsung smartphones.
Samsung seeks as much as $421.8 million in royalties that the company claims it's owed for Apple's infringement of two patents covering mobile-technology standards and three utility patents.
During the trial, Apple displayed records of internal discussions at Samsung to try to show that the South Korean company changed the designs of its devices to match those of the iPhone and iPad. A paid expert witness testified that 21 Samsung smartphones copied Apple's patented technology for "rubberbanding," the way an iPad or iPhone screen seems to bounce when a user scrolls to the end of a file.
Samsung has tried to show that before the iPhone was introduced in 2007, the South Korean company made different types of mobile phones, including some with the look and shape that Apple claims as its own -- rectangular, with rounded corners.
CEO Meetings
The judge has tried repeatedly to get the companies to resolve the case out of court. At Koh's urging, Apple Chief Executive Officer Tim Cook spoke yesterday with Samsung's former CEO, Choi Gee Sung, marking at least the second time they've talked about the case, and they weren't able to reach an agreement, a lawyer for Samsung, Kevin Johnson, told the judge at the end of the day.
For either company to win, federal rules require a unanimous jury verdict.
The case is Apple Inc. v. Samsung Electronics Co. Ltd., 11-cv-01846, U.S. District Court, Northern District of California (San Jose).
Before it's here, it's on the Bloomberg Terminal.
LEARN MORE