Sotheby's Chairman Henry Wyndham Shot on Grouse Moor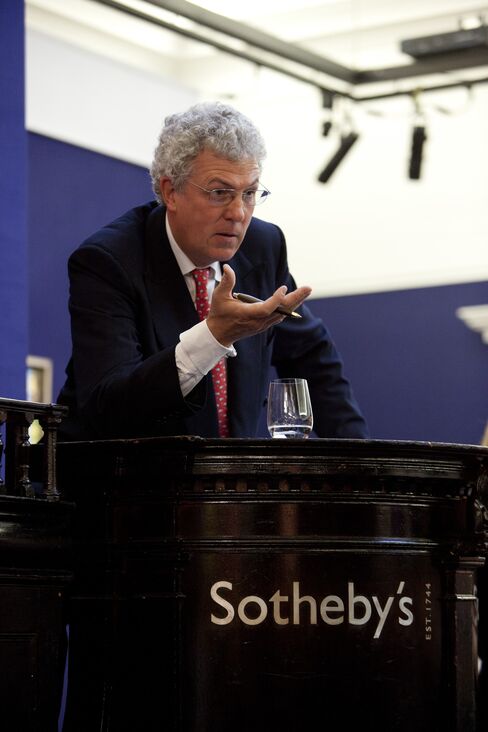 Henry Wyndham, the chairman of Sotheby's Europe, was accidentally shot in the face during a grouse shoot in Scotland, the Daily Telegraph reported. His eyesight was spared because he was wearing thick spectacles, it said.
Wyndham, 58, was taken to the hospital by helicopter ambulance and was released after being treated for 52 pellet wounds, the paper said. The Telegraph cited his sister-in-law, whom it did not identify by name.
"Henry Wyndham sustained an accident on the grouse moor and is currently on track for a full and rapid recovery," Sotheby's said in an e-mailed statement today.
The shoot took place on an estate hired by Louis Bacon, the founder of hedge fund Moore Capital Management LLC, the Mail on Sunday reported. Moore officials couldn't immediately comment when contacted by Bloomberg News.
Wyndham joined Sotheby's in 1994, according to the auctioneer's website. Prior to that, he was a principal in the St James' Art Group, which he co-founded in 1987 following a career at Christie's, it says. He was educated at Eton.
Muse highlights include Scott Reyburn on art, John Mariani on wine and Hephzibah Anderson on books.
Before it's here, it's on the Bloomberg Terminal.
LEARN MORE