Mets Get Catcher Shoppach From Red Sox for Player to Be Named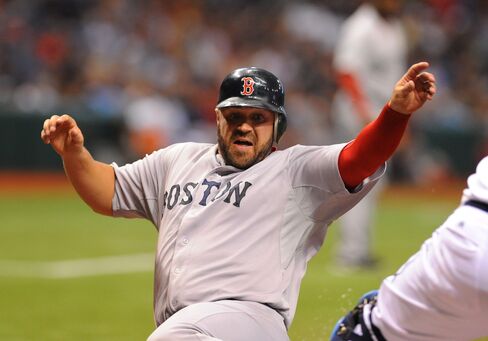 The New York Mets acquired catcher Kelly Shoppach from the Boston Red Sox for a player to be named, the Major League Baseball team said in a statement.
Shoppach, 32, hit .250 with five home runs and 17 runs batted in for Boston this season.
Before it's here, it's on the Bloomberg Terminal.
LEARN MORE